Metabones Speed Booster First Impressions (DPreview)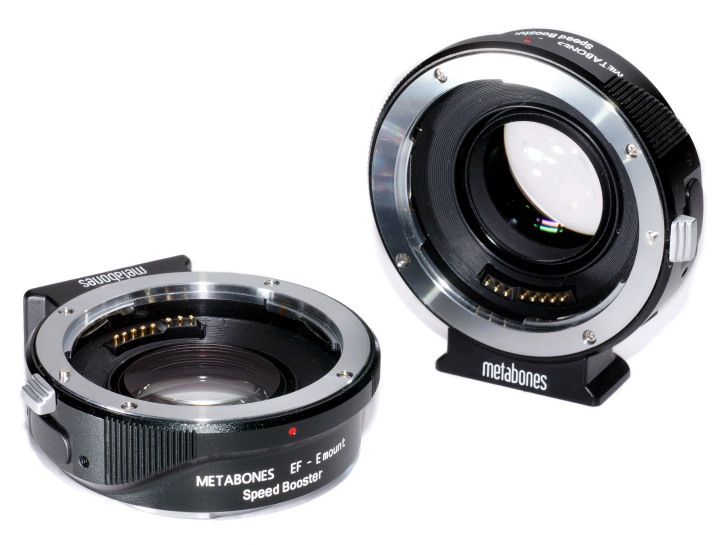 DPreview tested the Metabones Speed Booster for Canon EF lenses to Sony NEX mounts ($599, click here). They used a [shoplink 10206]Sony NEX-6 (price & specs)[/shoplink] for testing. All the marvels this adapter promises to deliver are once more confirmed. It is, definitely, a game changer. I think we will se great thing in the near future done with this adapter. In their conclusion DPreview writes:
There's a lot to be excited about with a product that so transforms lens behavior and addresses such a long-standing issue for photographers who long for the wide-angle and light-gathering performance of their older full frame lenses on their newer APS-C body. Image quality is very impressive, with results that compare exceptionally well against a full frame sensor. You do pay a small price in terms of corner softness and CA.

The biggest remaining challenge, however, with the Canon EF to Sony NEX mount is AF speed, a direct consequence of pairing a PDAF-optimized lens on a CDAF sensor. And to their credit, Metabones makes it very clear that AF performance is going to lag far behind what you'd get by using the Sony NEX's conventional AF system.

This does effectively make the Speed Booster an even more niche product, as it's best suited for manual-focus shooters. We'd be keen to see a camera manufacturer license this now-proven technology and offer this optical quality and near-full-frame performance mated with an effective AF system. But for now, we tip our hats to Metabones for releasing a product that accomplishes what many had thought nearly impossible.
 The optical quality is outstanding. DPreview's first impressions comes with samples and good technical description.