New Tokina Cinema Lenses First Impression (The Phoblographer)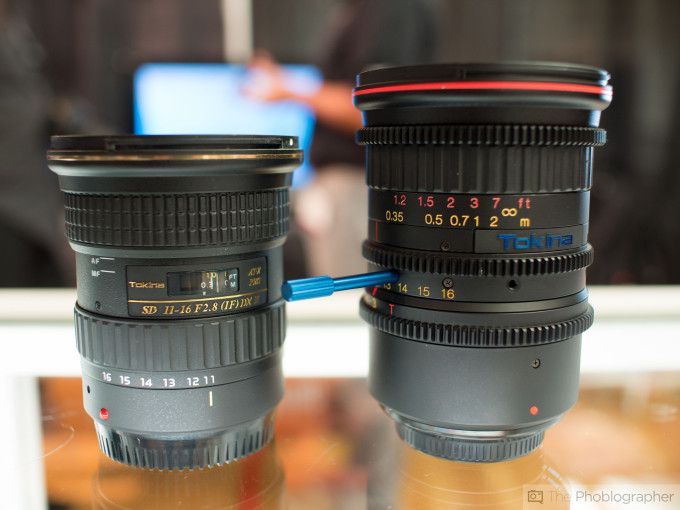 The Phoblographer was CineGear Expo NY and met up with Tokina, and they had a chance to try out Tokina's three new Cinema lenses: the 11-16mm T3, 16-28mm T3, and 50-135mm T3 – all prototypes. The lenses will be available for PL mount and Canon EF mount, the 11-16mm T3 will be available also for m43 mounts. The three Cine lenses are equivalent to the Tokina 11-16mm f/2.8, Tokina 16-28mm f/2.8, and Tokina 50-135mm f/2.8; the differences are all in the ergonomics needed for a cinematographic use. Build quality appears to be very good. This is a first impression about the three lenses, The Phoblographer writes:
We spent a total of around 20 minutes with the lenses, and so far we think that many folks who spring for the purchase will be in for a treat. To date, these might be the most affordable cinema zoom lenses with a constant aperture on the market. And considering just how good Tokina's glass is, we think that potential buyers should first be able to justify the purchase to themselves and figure out how they're going to make money from the purchase. Otherwise, Rokinon's cinema zooms may be more in your price range.
[via
The Phoblographer
]