Permanent Priced Drops on more than 30 Canon Lenses (up to $800)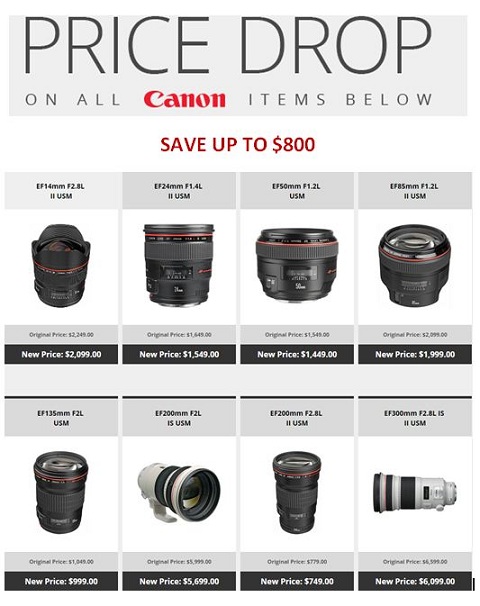 New permanent price drops for over 30 Canon lenses. The most consistent price drop is for the EF 200-400mm f/4L IS 1.4x ($800).
To see all lenses that got the price drop click here or click here t see the listing at Adorama.