Photolemur announce the world's first AI Based Photo Enhancement Tool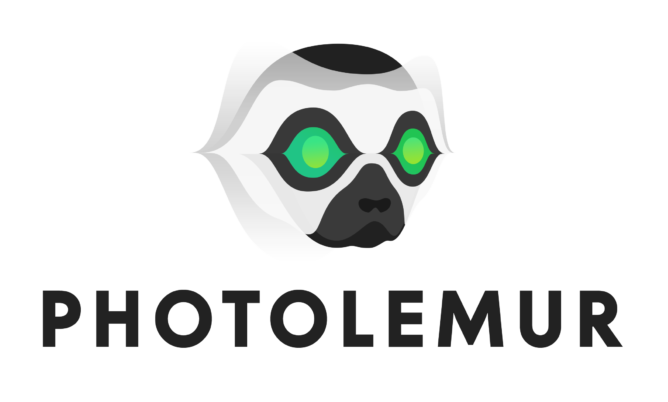 Photolemur for Mac is available for pre order for just $29
Press release:
Photolemur – The World's First AI Based Photo Enhancement Tool
Delivers Professional Looking Images for Everyone
Built On Artificial Intelligence to Constantly Improve Enhancements
Photolemur for Mac, the world's first fully automatic photo enhancement solution has been launched. Designed for anyone who takes photos, Photolemur gives users the ability to rapidly process dozens of photos, giving great results on a whole range of images in minutes. Photolemur ensures that anyone who takes photos, but doesn't want to waste hours editing them, no longer needs to.
Using groundbreaking technology and AI, Photolemur delivers natural image enhancements automatically and then uses Artificial Intelligence to learn the enhancements that you like or dislike to improve in the future. 
Find out more at www.photolemur.com
What Makes Photolemur different from Photo enhancement tools
Photolemur doesn't have any hard coded filters, rather, it applies specific enhancements to each image. Powered by new technology which recognizes objects, faces, trees, sky, foliage and more, Photolemur differentiates between portraits, landscapes and macro photographs and applies the right enhancements for those images. There is almost no human involvement. Just load your images and let Photolemur do the work for you.
Why Photolemur?
Everyone wants great photos. Whether they've been taken on cameras or on their smartphones, those images are memories and snapshots of special moments. But photo editing is a time intensive task and most people simply don't get round to it. Millions of great photos never get shared or even looked at again. Non use of photos can be because the idea of editing outs people off, or because when they look back at an image the shot doesn't capture the scene as vividly as they remembered. The details that make an image great are often missing.
Photolemur is the fastest way for you to enhance any photo. It brings natural, vivid looks to photos, just the way we see with our eyes, and the way we remember a scene. Photolemur doesn't change the image or bring in effects, it reveals the hidden details that made the image great in the first place.
Unlike photo editing tools, Photolemur does everything by itself, removing the need for manual control and heavy human involvement. However Photolemur doesn't use preset settings to make changes, it uses previous experience to identify borders, objects, sky, foliage and more, and makes the necessary adjustments to the image.
Once Photolemur has done its work, you can share your images immediately to social media. This simple process means more great images and memories can be shared.
How Does It Work?
Photolemur is designed to have the least human involvement possible. Behind the scenes, Photolemur analyses millions of pixels per second, identifying individual features such as trees, faces, foliage etc. and automatically makes enhancements which make your image stunning.
As you bring in more images, every saved or shared photo builds a database of successful enhancements, and every non-saved image goes into an unsuccessful database. This ensures that all future enhancements are built on a record of success. Photolemur is constantly learning what you like and don't like.
For the user, it's simple.  Open an image in Photolemur, or drag an image into the application from anywhere on your Mac.
Photolemur will make its enhancements and from there you can crop your image as you need to, and then save it or automatically share to social media.
Key Enhancements
Photolemur runs a number of key enhancements, including:
Automatic color recovery brings back lost colours and makes your images pop in the way you remember the scene
Sky Enhancement delivers more natural and vivid clouds and skies
Exposure Compensation automatically detects and compensates for inaccurate exposure settings that may have affected your photos, making dark images brighter and vice versa.
Smart Dehaze automatically detects and removes unnatural haze, fog, mist, dust or smog, enhancing the colors and overall look of your photos without being unrealistic
Natural Light Correction considers the time of day of your photos and adjusts tones, exposure and contrast to bring out the natural colors and lighting
Foliage Enhancement 
automatically picks out individual trees, leaves and any other kind of plant or shrub and adjusts colors, sharpness and other features to bring the beauty back to your image. 
Noise Reduction automatically finds and removes unwanted digital noise that is most often created by slow shutter speeds in low light situations.
Tint Perfection automatically analyzes your photos to find the best tint. Dependant on several variables, including the image and its composition
JPG Fix 
automatically brings back the lost detail that can happen when you save to jpeg format
Face recognition automatically detects faces, then works to clean up any imperfections or blemishes. From portraits to team photos or even selfies
Horizon Straightening automatically analyzes and adjusts for any slightly crooked horizons or backgrounds. Photolemur easily aligns that perfect sunset.
In addition to these enhancements, Photolemur also features:
Batch Processing up to 40 Photos

Plug Photolemur into Apple Photos Extension

RAW Processing (800+ cameras)
More from The Photolemur Team
Photolemur for mac is launching December 17th, with pre-orders starting now. A Windows version will be available in early 2017. Mobile, online and corporate versions of Photolemur are being developed for launch during 2017.
Preorders
Photolemur is available for pre order for just $29 from www.photolemur.com