Pre-order The New Topaz VIDEO AI And Save $50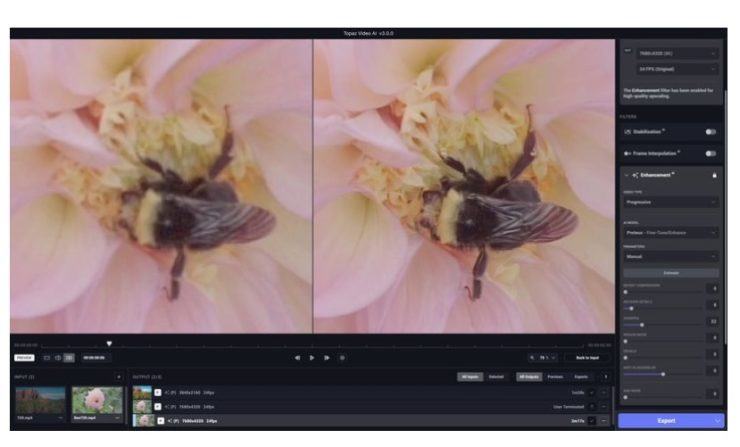 If you preorder the new Topaz Video AI now you'll save $50 on the retail price, and you will pay $249 (note: the discount will show up when you click on the buy button and put the item in cart). Topaz Video AI will be released on October 17, 2023.
Production-grade AI models for professional use cases

Topaz Video AI focuses solely on completing a few video enhancement tasks really well: deinterlacing, upscaling, and motion interpolation. We've taken five years to craft AI models robust enough for natural results on real-world footage.
‍
Topaz Video AI will also take full advantage of your modern workstation, as we partner directly with hardware manufacturers to optimize processing times. (Many of them already use Topaz Video AI to benchmark AI inference.) Own the software and use it for as many projects as you like, right in your existing workflow.
All new features: