Rokinon 24mm Tilt-Shift Lens Reviewed (The Phoblographer)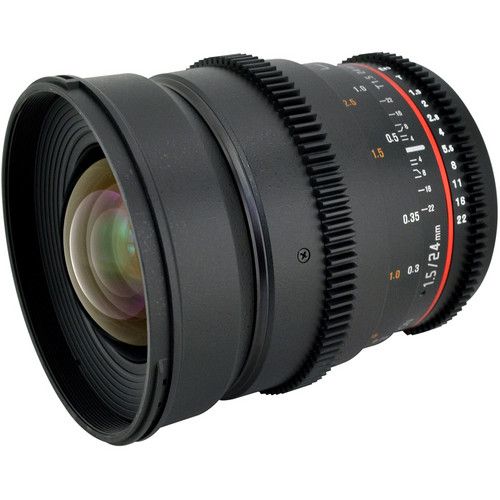 Rokinon Tilt-Shift 24mm f3.5 ED AS UMC
B&H Photo, Adorama, Amazon USA, Amazon Canada, Canon Canada, Canon USA
Fast Wide-Angle Lens
Full-Frame Coverage
Geared Focus and Aperture Rings
"Declicked" Aperture Ring
Aspherical Lens Elements
UMC Multi-Coating
Detachable Petal Shaped Lens Hood
The Phoblographer reviewed the Rokinon/Samyang/Bower Tilt-Shift 24mm f/3.5 ED AS UMC lens. This inexpensive, manual-focus tilt-shift lens is a good alternative to the brand-products. Optical quality is good, and if you can live with a manual focus lens (not really a problem on a TS lens), then the Rokinon is a valid alternative for those on a budget. They tested the Nikon-mount version, but did it using an EOS 5D Mark II through an adapter.
In the conclusion they write:
What this Rokinon has done is open the floodgates to the world of Perspective Control imagery for photographers that have otherwise avoided these magnificent lenses due to to the sheer cost of them. For instance, Canon's mkII version of the 24mm f3.5L TS-E costs a whopping $2200, a full $1200 MORE than the Rokinon. When you consider what they have accomplished with their lens and delivered it for under $1k, I find that to be pretty astonishing personally. […]  I have to say though, I am slightly conflicted over this lens. I think that it is a great opportunity for photographers who are new to tilt-shift photography to get into it, and for those of us on a budget it allows us to have a pretty decent lens for the price of entry.
The review comes with lots of sample pictures.
[via The Phoblographer]