Save $30 on Skylum Aurora HDR 2018 and get it at $69 (limited time)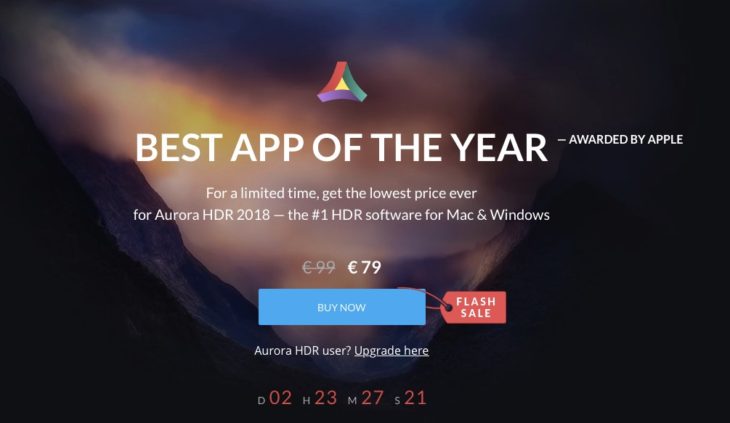 Skylum Aurora HDR 2018 at a glance:
High Dynamic Range Image Processing
Automatic Bracketed Exposure Compositing
Non-Destructive Raw Processing Engine
Tone Curve, HSL, and Color Toning Tools
Lens Correction and Transform Tools
Save and Share Custom One-Click Presets
Top & Bottom Tuning, Mimics Grad ND Look
History Panel for Unlimited Undos
Works as Standalone App
Runs as Plug-In for Photoshop, Lightroom
For the next 72 hours or so you can save $30 on Skylum Aurora HDR 2018. named best Mac App of 2017.
Skylum Aurora HDR 2018 is discounted by $20 for the next 3 days, and you get an additional $10 discount by using our code WATCH at checkout. Click here to for Macphun Aurora HDR 2018 at $69 with code WATCH.