Sigma 18-200mm f/3.5-6.3 II DC OS HSM Review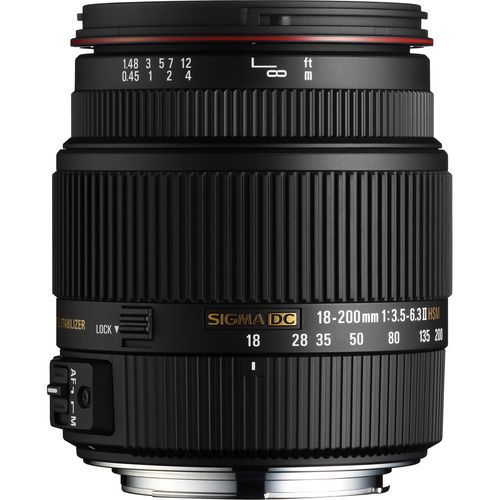 This is a lens that will probably not appeal to professionals, and I guess a lot of people thinks a lens like the Sigma 18-200mm f/3.5-6.3 II DC OS HSM is not good enough for their last generation DSRL bodies (not true indeed, and we all know that it's the photographer who makes the picture, not the gear). Nevertheless, this is a perfect travel lens. Light weighted (490g/17.3oz), with an 11.1x zoom range (18-200mm, on an APC-S sensor equivalent to 28-320mm), image stabilization, decent build quality, and fair performance. It has an HSM motor driving the zoom. Consider that this lens has a street price of $399 and you have the perfect travel lens. More after the break.
It's direct competitor from Canon, the Canon EF-S 18-200mm f/3.5-5.6 IS, basically has two features more than the Sigma: larger aperture at 200mm (5.6 vs 6.3 of the Sigma) and full time manual focus override. But it has a price tag of $699, and that's $300 more than the Sigma. Manual focus override is a good thing, and having one more stop at 200mm isn't bad either. If you can live without it, then the Sigma might be your choice.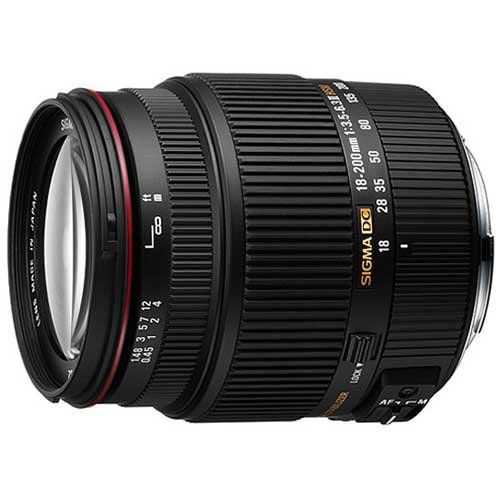 ephotozine published a quick yet comprehensive review of the Sigma 18-200mm f/3.5-6.3 II DC OS HSM. The figures of the optical performance are rather good for such a super-zoom lens:
Falloff of illumination towards the corners is reasonably well controlled. At 18mm the corners are 1.49 stops darker than the image centre and at 200mm the corners are 1.3 stops darker. Visually uniform illumination is achieved with the lens stopped down by just over a stop from maximum aperture throughout the zoom range.

Distortion is often a weakness of high ratio zooms like this. Although the 3.45% barrel distortion at 18mm is quite strong, it isn't all that bad when compared to some similar lenses. Pincushion distortion of 1.61% is present at the telephoto end, which shouldn't pose too many issues for most. If you require completely straight lines, you'll be glad to know that the distortion pattern is uniform across the frame throughout the zoom range, which should make correction in image editing software relatively easy to apply.
This will never be the lens that a professional photographer would use for his of hers assignment (but then: who knows), but, as I stated before, I think this is a perfect all-round and travel lens. Good performance, image stabilization, wide zoom range, and more all for $399. ephotozine's final verdict:
With the price being around £100 less than comparable competition, this lens represents very good value. For a lens of its type, it produces images with decent sharpness throughout the zoom range, plus it is lightweight and well built.
If you're on the hunt for a convenient super-zoom, this lens may well be worth consideration due to its good performance for the price.
The lens should be available at all major shops (it was released 2011): B&H Photo, Adorama, Amazon USA, Amazon Canada, Canon Canada, Canon USA
Check also the live-ticker below to see if there are some cool Sigma 18-200mm f/3.5-6.3 II DC OS HSM deals out there


[shariff]