Sigma 50mm f/1.4 Art Lens Review ("stroke of genius", PetaPixel)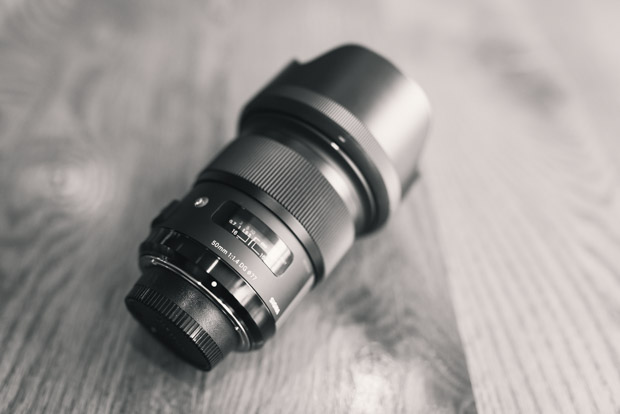 PetaPixel published their review about the Sigma 50mm f/1.4 DG HSM lens, a lens that easily competes with the 4 times more expensive Zeiss 55mm f/1.4 Otus ($3,990). On the other hand, the Sigma 50mm f/1.4 sells for $949.
The Sigma 50mm f/1.4 was tested on a Nikon. Never the less I think the results speak for themselves. It's more a real-life review than a lab-graph-engineerical one. From the conclusion:
[The Sigma 50mm f/1.4] focuses very quickly and is deadly accurate, the bokeh is creamy, comatic aberration or even ghosting are a non-factor and the contrast is near perfect.

The only crappy thing about this lens is deciding whether or not to buy it. If you shoot 50mm at all and you're in the market, buy. Simple. But if you're like me and tend to shoot wider or tighter, I think I'm going to wait for the Sigma 85mm.

The fear for me was that Sigma's 35mm was an aberration — a one hit wonder. But this amazing 50mm is proof that Sigma's new lens line is anything but a one-off stroke of genius.
There is more in PetaPixel's review, as many sample pics and detailed review reports about various aspects of the Sigma 50mm f/1.4.
Sigma 50mm f/1.4 DG HSM Art B&H Photo, Adorama, Amazon USA, Amazon Canada, Canon Canada, Canon USA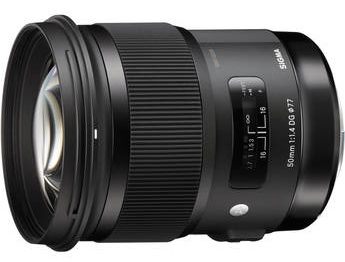 Aperture Range: f/1.4 to f/16
One Molded Glass Aspherical Element
Three Special Low Dispersion Elements
Super Multi-Layer Coating
Floating System & Large Diameter Design

Hyper Sonic AF Motor

Rounded Nine-Blade Diaphragm
Thermally Stable Composite Material
Brass Bayonet Mount
Compatible with Sigma USB Dock