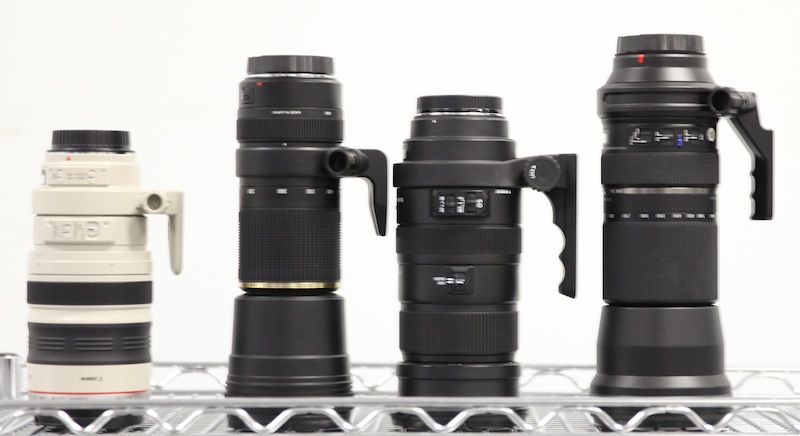 Lensental's Roger Cicala and Aaron Closz felt the pulse of the new Tamron SP 150-600mm f/5-6.3 Di VC USD super zoom ($1069, Adorama | B&H Photo), and compared it to the  Tamron 200-500mm f/5-6.3 Di, the Sigma 50-500mm f/4.5-6.3 APO DG OS, and to the Canon 100-400mm f/4.5-5.6L IS lenses. A super-zoom shootout, and the Tamron 150-600 is "the best bang for the buck".
The shootout comes with lots of technical data and measurement charts, in the conclusion they write:
My summary would be that the selection between a Tamron 150-600, Canon 100-400 IS, and Sigma 50-500 OS should be made on criteria other than MTF 50. There are some minor differences in resolution, but nothing that makes one clearly better than another. Price, weight, autofocus accuracy, effectiveness of vibration control, and a number of other factors (did I mention price?) are more important considerations when choosing among these lenses.

It's pretty obvious that the Tamron has both 600mm range and the lowest price. These tests, and everything I see from photographers using the lens in the field, support that it's of at least equal image quality. Some people will prefer the extra wide range of the Sigma, others the lighter weight of the Canon. But for a lot of people, the Tamron is going to be the best bang for the buck.
[via
lensrentals
]