Here is another sensor prototype from Canon. The Canon 35MMFHDXS CMOS sensor was recently presented along with other prototypes The sensors are a 120 Megapixel CMOS Sensor, a 5 Megapixel Global Shutter CMOS, and the 35MMFHDXS, 19μm Full HD CMOS Sensor. If you're curious to learn more click here.
The 35MMFHDXS CMOS sensor delivers high-sensitivity, low-noise imaging performance, enabling the capture of Full HD video even in exceptionally low-light environments. The sensor's pixels and readout circuitry employ new technologies that reduce noise, which tends to increase as pixel size increases. High sensitivity and increased well depth have been achieved through a larger pixel size of 19μm x 19μm (square) with proprietary device design technologies. The 35MMFHDXS CMOS sensor is available in RGB, RGB+IR or Monochrome.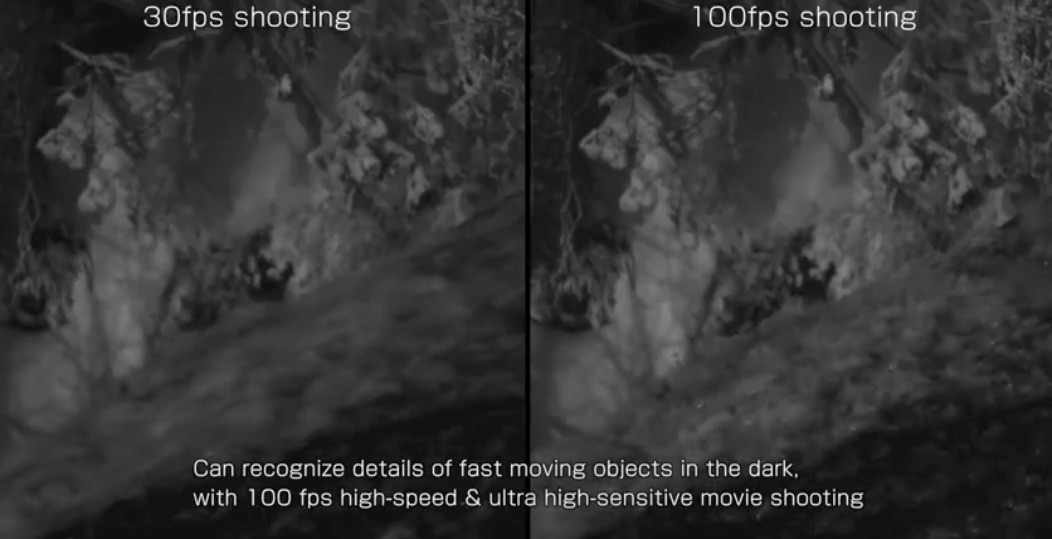 The 35MMFHDXS CMOS sensor is featured on the Canon ME20F-SH, a specialised, multipurpose camera system. If you are technically inclined you may want to have a look at this Canon White Paper, talking about the 35MMFHDXS CMOS sensor.
The sensor specifications:
Sensor size: 35mm film size (36.48mm x 20.52mm)
Number of effective pixels: 2000h x 1128v, Approx. 2.2MP
Filter types:

35MMFHDXSC: RGB
35MMFHDXSM: Monochrome

Pixel size: 19μm x 19μm
Progressive scan
Rolling shutter
Serial communication
180pin ceramic PGA
Sensitivity:

35MMFHDXSC (Green): 1,100,000e/lx/sec @gain x1
35MMFHDXSM: 2,100,000e/lx/sec @gain x1

Saturation: 61,000e @gain x1
Dark RN: 2.2e rms @gain x16, around 35 °C
Dark Current: 250e/sec @gain x16, 60°C
Simultaneous reading of vertical 4 lines
Drive frequency: 16ch x 18MHz (Recommended)
Output format: Source follower output (Analog)
Built in column amplifiers: (Basic pre-amplifier gain: x1, x4, x16)
Power consumption: 2.2W (At 60 fps under recommended operating conditions)
Power supply voltage: 5V, 3.3V, others
Package size: 60.9mm x 44.6mm x 3.57mm