Today Only: Adobe Photoshop Elements 2022 (Mac/Win) – $59.99 (reg. $99.99)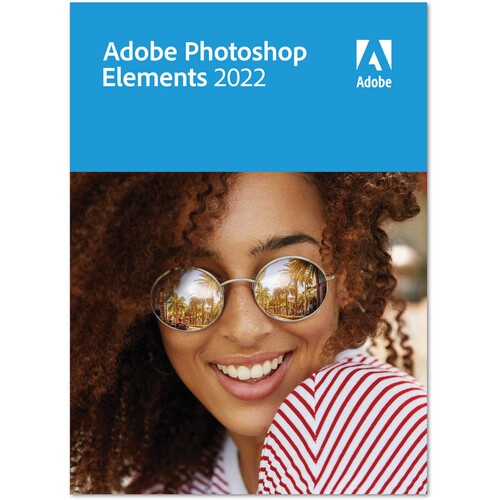 Only for today (01/17/2022) B&H Photo has a 40% discount on Adobe Photoshop Elements 2022 (Mac/Windows).
At a glance:
Advanced Consumer-Level Photo Editing
Elaborate Step-by-Step Guided Edits
One-Click Auto Editing Tools
Add Motion to Still Images
Face-Tilt and Facial Adjustments
Smart Tags and Facial Recognition
Background Replacement
Adobe Sensei AI Machine Learning
Get Adobe Photoshop Elements 2022 on sale at $59.99:
Adobe Photoshop Elements 2022 consumer photo editing software offers a large collection of tools and provides numerous automated features for simplifying the editing process. Whether you take the automated approach or a more manual one within the application, you may find yourself surprised at what you can do with a photo. Even just applying one or two tools can transform a simple photo into an eye-catching and engaging one, but so much more than one or two tools can be applied.
Photoshop Elements is a truly comprehensive application where you can achieve professional results. You can choose some of the automated options to do this quick, or you can spend days or even more on just one photo, digging deep into the many aspects of the photo.
Photoshop Elements 2022 offers numerous effects, textures, frames, and image corrections, such as background replacement, whiten teeth, open closed eyes, and fix red eye. It has creative features such as watercolor and sketch effects. In addition to this, there are special tools for creating calendars, greeting cards, photo collages, and slideshows with your photos.
Elements gives you two types of workflow options. You can go near fully automated or manual, and the manual workflow also includes automated features throughout most of the tools. In the main interface, you can click on the tab that takes you to the automated workflow or the manual one, and you can switch between these tabs within the same project, so you're not locked into a workflow for a particular project.
Automated features include one-click functions where the software does most of the work for you. There are also Guided Edits. These lead you step by step through creating elaborate enhancements. Within each step, you get to make your selections for different parameters. Elements combines the simple with the sophisticated.
Photoshop Elements 2022 requires an Intel 6th generation or newer processor, or an equivalent, along with 8GB of RAM or more, to provide you with a smooth workflow.
Key Features
Automated Editing
New: Instantly turn photos into art-stylized photosNew: Create not-so-still photos with moving overlays like snowflakes and sparkles, and create fun, animated framesNew: Warp photos to fit any shapeAdd motion to your photosFine-tune face tiltAdjust facial featuresSmooth skin automaticallyAutomatically colorize photosOne-click subject selectionFun filters and effectsReduce camera shake
Step-by-Step Guided Edits
New: Create perfect pet pics by refining fur, fixing pet-eye, removing collars, and moreNew: Extend photo backgroundsPerfect your landscapesCreate modern duotonesMove and scale objectsErase distractions with easeAdd some color to black-and-white picsEasily swap backgroundsAdd creative patternsCreate multi-photo textCreate cool double exposuresAdd style with text and borders
Create & Share
New: Explore new slideshow stylesAuto Creations just for you—slideshows, collages, and effects are automatically applied to your photosInspire with Quote Graphics—add motivational quotes or personalized messages to your pics with pre-set templatesBeautiful photo collages
Effortless Organization
Go from hundreds of mystery folders to a visual view of your photos automatically sorted by date, subject, people, places, and eventsNew: GIF playback in the OrganizerFind photos faster with auto taggingFind your best photos with Auto Curate