Today Only: Mitakon Zhongyi 20mm f/2 4.5x Super Macro (Canon EF) – $149 (reg. $239)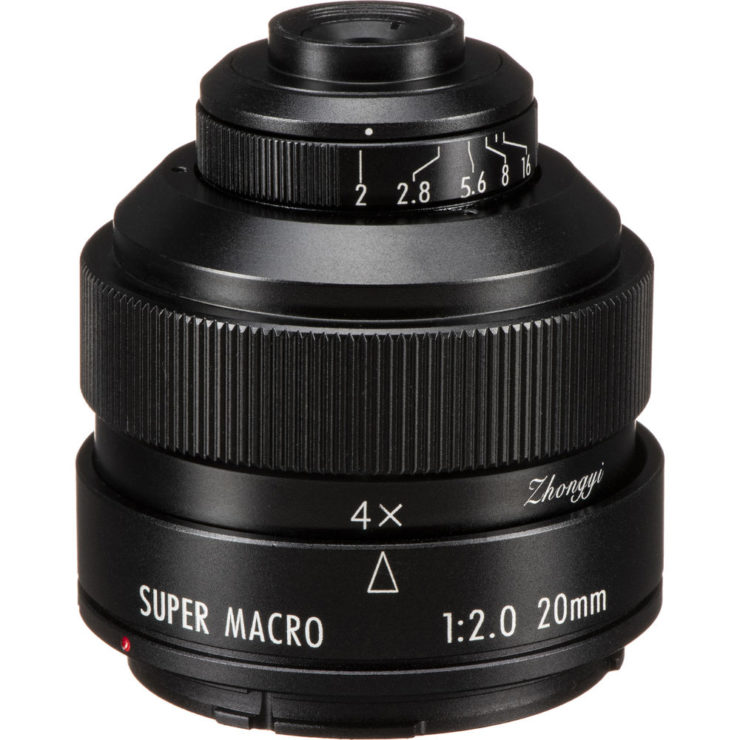 Only for today (8/31/2022) B&H Photo has a $90 discount on the Mitakon Zhongyi 20mm f/2 4.5x Super Macro for Canon EF mount.
At a glance:
Canon EF Mount/Full-Frame Format
Aperture Range: f/2 to f/16
Magnification Range: 4.5x to 4x
Minimum Working Distance: 0.8″
Manual Focus Operation
Metal Lens Barrel
3-Blade Diaphragm
Get the Mitakon Zhongyi 20mm f/2 4.5x Super Macro for Canon EF mount on sale at $149. Compare at $239.
More selected deals:
A specialized optic for truly close-up shooting, this 20mm f/2 4.5x Super Macro Lens from Mitakon Zhongyi is designed for Canon EF-mount DSLR cameras. Offering a magnification range of 4.5x to 4x, and a minimum working distance of 0.8″, this lens is solely designed for producing greater-than-life-size images of small objects without the need of extension tubes or other accessories. Its compact form-factor makes it ideal for placing into tight or awkward shooting angles and a metal lens barrel offers durability and rigidity.
Designed for full-frame Canon EF-mount DSLRs, this lens can also be used with APS-C-format models, and will provide a 32mm equivalent focal length.
Specialized super macro lens is designed for working with close-up subjects and provides a maximum magnification of 4.5x and a minimum magnification of 4.0x.
Minimum working distance (distance from front of lens to subject) is 0.8″; the lens does not offer infinity focus.
Manual focus control for fine-tuning focus position and a manually adjustable aperture ranges from f/2 to f/16 for adjusting exposure and depth of field.
Six elements in four groups optical design provides consistent edge-to-edge sharpness and illumination.
Wide-angle focal length pairs with the high magnification range for producing dynamic compositions.
Metal lens barrel is both rigid and durable.