X-Rite ColorMunki Display Calibration tool deal – $99 (reg. $179, and 20% go to a good cause)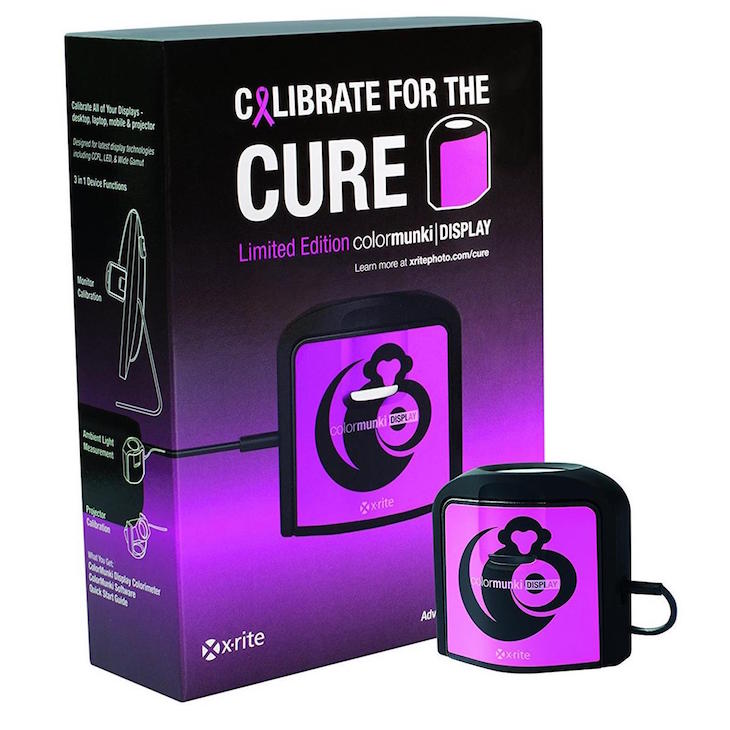 At a glance:
ColorMunki makes sure your design goes from inspiration to screen to print without ever sacrificing quality with the new powerful, self-guided software interface
ColorMunki can calibrate multiple displays with ease and provides before and after visualization, as well as calibration reminder prompts
Complete color control and optimized printer profiling makes sure that the color you see on your display is the color that you get
ColorMunki provides you with essential communication functions such as: automatically synchronize palettes to Adobe Photoshop, InDesign and QuarkXpress or export to your favorite design and photo applications
Adorama has the X-Rite ColorMunki Limited Edition Pink for the Cure monitor and misplay calibration tool on sale at $99. Compare at regular $179. Moreover, X-rite will donate 20% of your purchase to the Breast Cancer Research Foundation. The deal is today only.
Want your gear as soon as possible? Sign up for Adorama's VIP360.