A Bit Of Everything (Sigma 35mm f/1.4, Canon In East Africa, And More)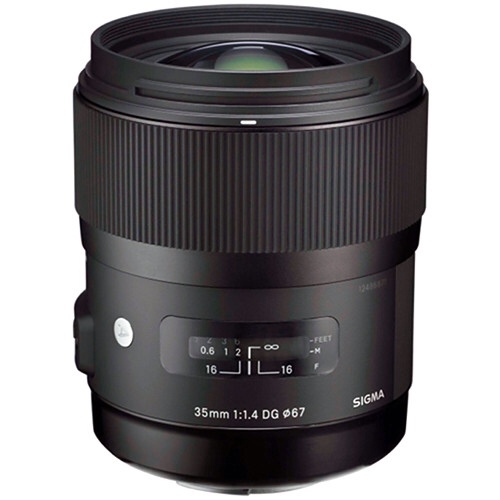 Two new Sigma 35mm f/1.4 DG HSM reviews for you. The terrific Sigma 35mm f/1.4 (price & specs), part of Sigma's "Art" line-up, is getting a lot of positive feedbacks from photographers and reviewers.
Cameralabs writes in their verdict:
The Sigma 35/1.4 DG HSM is a very exciting lens. You can produce shots with image quality you might think were impossible at a wide open aperture of f1.4. Plus the build-quality and the new design support Sigma's claim to have developed and manufactured a lens to professional standards.
The pros of the Sigma, according to cameralabs:
Outstanding performance in the corners of a high-resolution full-frame sensor even wide open.
Good build quality.
Quiet and fast AF operation.
Relatively low price compared to the big names.
Next, photographer Justin Wojtczak of 375photography.com (source: fstoppers) made a video-review of the lens.
Generic tidbits…:
Canon establishes Kenyan arm with eyes on East Africa: (source: businessdailyafrica), in summary:
The regional arm of Japanese firm Canon Inc that is banking on new office to oversee seven African countries will strengthen its position across the rapidly growing markets of eastern Africa.
Having a dedicated entity in Kenya is meant to further reinforce the company's 'closer to customer' strategy and offer enhanced support services to partners and customers across East Africa,
Canon Kenya will provide marketing and channel development services in Kenya, Ethiopia, Tanzania, Uganda, Somalia, Eritrea, Rwanda and Burundi.
Have a nice day….