Adobe Photoshop Elements 2021 Deal – $59.99 (reg. $99.99, Mac/Windows, today only)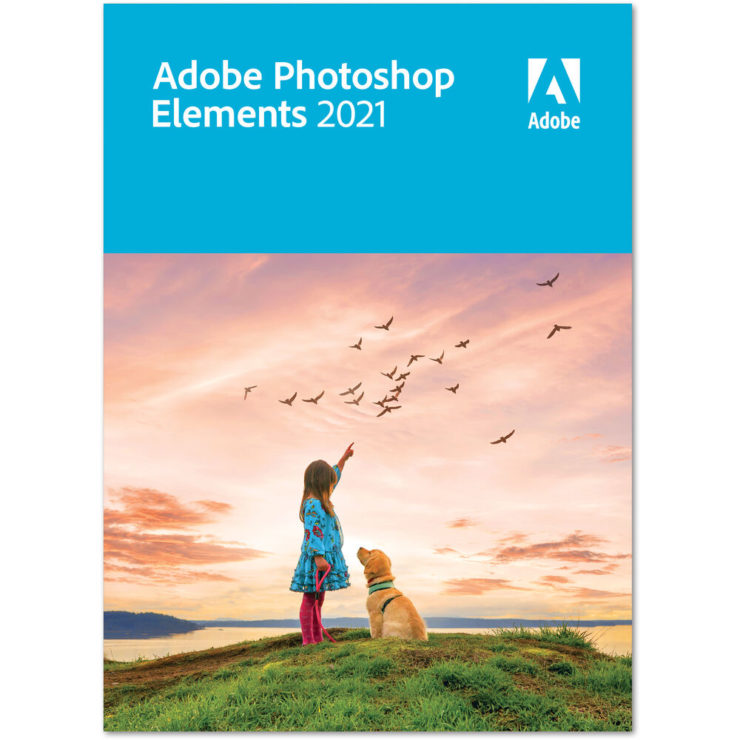 Today only (01/14/21) B&H Photo DealZone has a very good Adobe Photoshop Elements 2021 deal with 40% discount, DVD and download, Mac and Windows.
At a glance:
Photo Editing and Organization Software
Adobe Sensei AI Technology
Intuitive Home Screen and Auto Creations
Add Motion to Still Images
Face-Tilt and Facial Feature Adjustments
Quote Graphics and 58 Guided Edits
Smart Tags and Facial Recognition
Automatic Catalog Structure Backups
Built-In Prints and Gifts Service
For macOS 10.14/10.15 & Windows 10
Get the Adobe Photoshop Elements 2021 deal at $59.99. Compare at $99.99. All versions are discounted.
---
Hand-picked deals are listed here.
Deal pages:
Refurbished lenses and DSLRs at Canon Store (best deals to be found here)
Save $10 on Luminar 4 and/or Aurora HDR 2019 and/or Luminar AI using our code "WATCH" at checkout.
Designed for fun and ease-of-use, Adobe Photoshop Elements 2021 is a simple-but-effective image editing and organization application. Revolving around the use of Adobe Sensei AI technology, automated editing and organization is possible to simplify and expedite the post-production process. This technology can apply quick fixes to common image flaws, such as opening closed eyes, and can also aid in making clean and accurate selections for compositing images. It can even add motion to still images for producing dynamic animated GIFs.
Beyond just making automated corrections, this technology also works in conjunction with a series of Guided Edits to help refine and improve your own editing skills. Sensei AI can also be used to sort through your library of images, and automatically cull images according to selected presets or just based on recognized faces and image quality. Additionally, automated capabilities also help in producing dynamic image and video slideshows and collages for sharing your work. Rounding out the feature-set, a variety of exporting options are possible, ranging from in-app production of wall art, prints, and gifts to sharing your finished image compositions to social media.
Photoshop Elements 2021
Add motion to still images and transform your photos into moving, animated GIFs with 2D and 3D camera motion.
Perfect for social media, apply quote graphics on top of images for adding motivational or personalized messages using preset templates with customizable options and even animations.
Enhance your landscape shots by replacing skies, reducing haze, and erasing unwanted objects from the scene using updated Adobe Sensei-powered Guided Edits.
Add some style to images with customizable duotone effects that render your images in distinct two-color palettes. This new Guided Edit also incorporates pre-set social media sizing guides and gradient effects, too.
Get step-by-step help with moving, scaling, and duplicating objects to easily and naturally change selection positions, sizes, and more.
Perfect your portraits by fine-tuning the tilt angle and position of people's faces. Powered by Adobe Sensei, this automatic correction helps to ensure everyone in the photo is looking in the right direction.
Promoting organization and workflow efficiency, your catalog structure can now be automatically backed up in order to maintain your album structures, keywords, tags, and labeled people, places, and events, all synchronized for easy recovery.