Adobe Reports Record Q2 2019 Revenue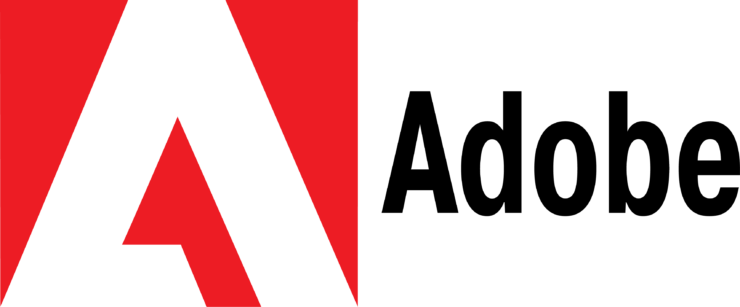 Adobe reports record revenue for Q2 2019. Creative Cloud business appears to thrive, despite criticism. If you look for an alternative to Lightroom, or just want a software that's yours once you paid it, we recommend Skylum Luminar 3 (you get $10 discount on checkout by using our exclusive code "WATCH").
Adobe press release:
Achieves 25 Percent Year-Over-Year Growth with Strong Creative, Adobe Document Cloud and Adobe Experience Cloud Revenue
SAN JOSE, Calif.–(BUSINESS WIRE)–Adobe (Nasdaq:ADBE) today reported financial results for its second quarter fiscal year 2019 ended May 31, 2019.
Q2 FY2019 Financial Highlights
Adobe achieved record quarterly revenue of $2.74 billion in its second quarter of fiscal year 2019, which represents 25 percent year-over-year growth. Diluted earnings per share was $1.29 on a GAAP-basis, and $1.83 on a non-GAAP basis.
Digital Media segment revenue was $1.89 billion, which represents 22 percent year-over-year growth. Creative revenue grew to $1.59 billion and Document Cloud achieved revenue of $296 million. Digital Media Annualized Recurring Revenue ("ARR") grew to $7.47 billion exiting the quarter, a quarter-over-quarter increase of $406 million. Creative ARR grew to $6.55 billion, and Document Cloud ARR grew to $921 million.
Digital Experience segment revenue was $784 million, representing 34 percent year-over-year growth.
GAAP operating income in the second quarter was $750 million, and non-GAAP operating income was $1.05 billion. GAAP net income was $633 million, and non-GAAP net income was $901 million.
Cash flow from operations was $1.11 billion.
Remaining Performance Obligation was $8.37 billion.
Adobe repurchased approximately 2.5 million shares during the quarter.
A reconciliation between GAAP and non-GAAP results is provided at the end of this press release and on Adobe's website.
Executive Quotes
"Adobe's continued momentum is being fueled by the explosion of creativity across the globe and the widespread business transformation agenda to deliver engaging customer experiences," said Shantanu Narayen, president and CEO, Adobe. "With an innovative technology platform, exciting product roadmap and strong ecosystem of partners, we are well positioned for the second half of FY19 and beyond."
"Adobe delivered another record quarter in Q2," said John Murphy, executive vice president and CFO, Adobe. "Highlights include 25 percent year-over-year revenue growth, strong net new Digital Media ARR and operating cash flow of $1.11 billion."
Adobe Provides Third Quarter Fiscal Year 2019 Financial Targets
The following table summarizes Adobe's third quarter fiscal year 2019 targets.
Adobe total Q3 fiscal year 2019 revenue
~$2.80 billion
Digital Media segment revenue
~20% year/year growth
Digital Experience segment revenue
~34% year/year growth
Net new Digital Media annualized recurring revenue ("ARR")
~$360 million
Tax rate
GAAP: ~11%
Non-GAAP: ~11%
Share count
~491 million shares
Earnings per share
GAAP: ~$1.40
Non-GAAP: ~$1.95
A reconciliation between GAAP and non-GAAP targets is provided at the end of this press release.
Adobe to Webcast Earnings Conference Call
Adobe will webcast its second quarter fiscal year 2019 earnings conference call today at 2:00 p.m. Pacific Time from its investor relations website: www.adobe.com/ADBE. Earnings documents, including Adobe management's prepared conference call remarks with slides and an investor datasheet are posted to Adobe's investor relations website in advance of the conference call for reference. A reconciliation between GAAP and non-GAAP earnings results and financial targets is also provided on the website.
Forward-Looking Statements Disclosure
This press release contains forward-looking statements, including those related to business momentum, market trends, customer success, revenue, operating margin, seasonality, annualized recurring revenue, non-operating other expense, tax rate on a GAAP and non-GAAP basis, earnings per share on a GAAP and non-GAAP basis, and share count, all of which involve risks and uncertainties that could cause actual results to differ materially. Factors that might cause or contribute to such differences include, but are not limited to: failure to compete effectively, failure to develop, acquire, market and offer products and services that meet customer requirements, introduction of new technology, information security and privacy, potential interruptions or delays in hosted services provided by us or third parties, risks associated with cyber-attacks, complex sales cycles, risks related to the timing of revenue recognition from our subscription offerings, fluctuations in subscription renewal rates, failure to realize the anticipated benefits of past or future acquisitions, failure to effectively manage critical strategic third-party business relationships, changes in accounting principles and tax regulations, uncertainty in the financial markets and economic conditions in the countries where we operate, and other various risks associated with being a multinational corporation. For a discussion of these and other risks and uncertainties, please refer to Adobe's Annual Report on Form 10-K for our fiscal year 2018 ended November 30, 2018, and Adobe's Quarterly Reports on Form 10-Q issued in fiscal year 2019.
The financial information set forth in this press release reflects estimates based on information available at this time. These amounts could differ from actual reported amounts stated in Adobe's Quarterly Report on Form 10-Q for our quarter ended May 31, 2019, which Adobe expects to file in June 2019. Adobe assumes no obligation to, and does not currently intend to, update these forward-looking statements.