Canon Australia doubles cashback on select items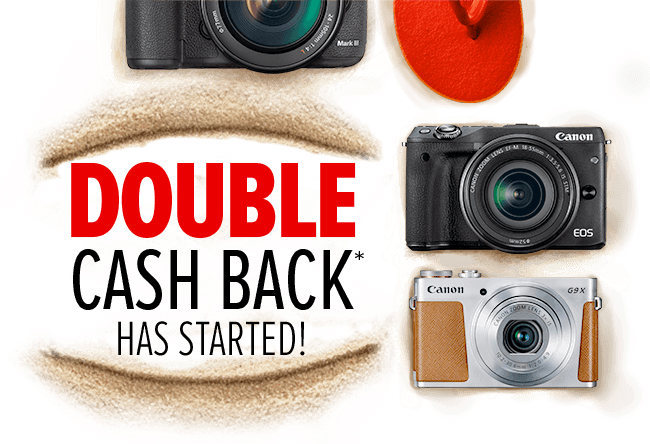 For a limited time, you can double your cashback when you purchase one of eligible cameras together with a second qualifying purchase. Offer ends 31/01/2017. Click here for full terms and conditions.
Here's how it works:
Add an eligible Canon cashback product from below ELIGIBLE CANON CAMERAS AND STANDARD KITS section to your cart
Add additional Canon product/s to your cart that have a total value of $200 or more (This must be a Canon Product, accessories such as Manfrotto Tripods are not included in this promotion)
Submit your claim here by 28th Februry 2017
More information and lists of all eligible items and kit combinations are here. There are a lot of items that can be combined. Canon DSLR, mirrorless cameras, Powershots, compact cameras are eligible.