These are the image sensors Canon is going to make available to third party manufacturers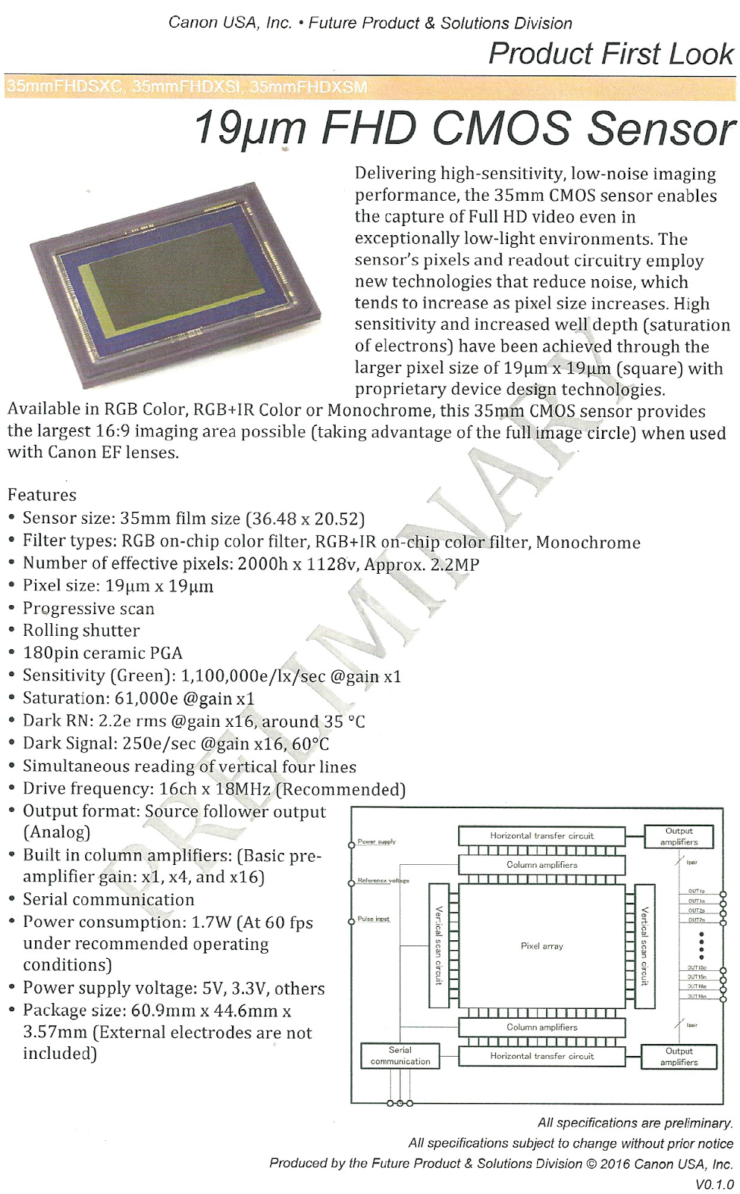 Back in August 2016 Japanese business portal Nikkei reported that Canon will start selling the company's image sensors to third parties. In other words: Canon will enter the image sensor market with their own products (for OEM use).
Back in August:
[Canon] plans to begin selling its CMOS (complementary metal-oxide semiconductor) sensors within two years and has already assembled a team to launch the business.

The competition that Canon brings to the market could help raise the level of a technology whose use has expanded from taking photos to enabling machines to see the world around them.
Now it seems Canon is ready to enter the image sensor market. Specification sheets for three image sensors which we think are Canon's first offering to the market and are now available for third party manufacturer have leaked over the web. It's a 120MP APS-H sensor, a 2.2MP fullframe sensor for use in very low light settings, and a 5MP sensor with global shutter.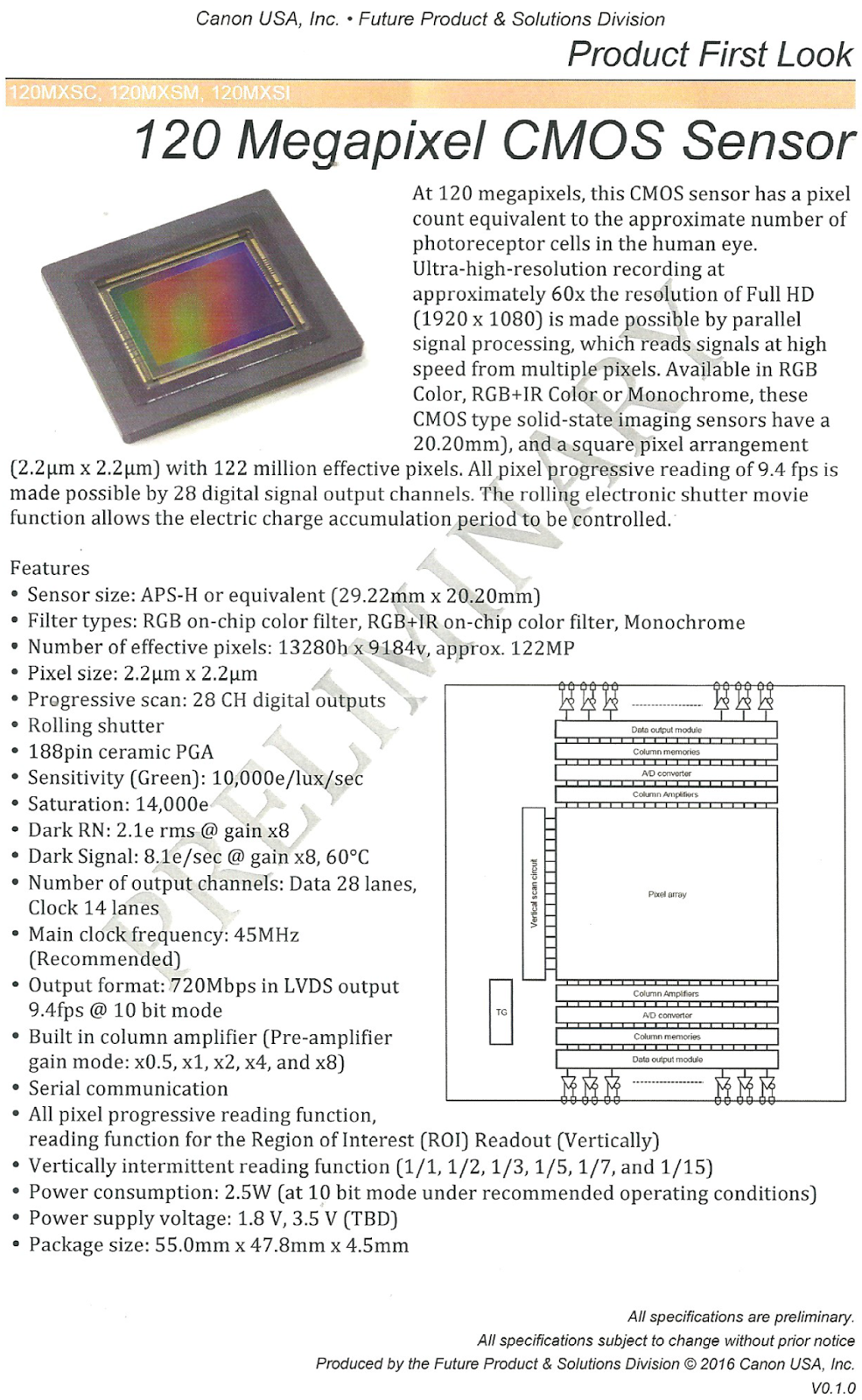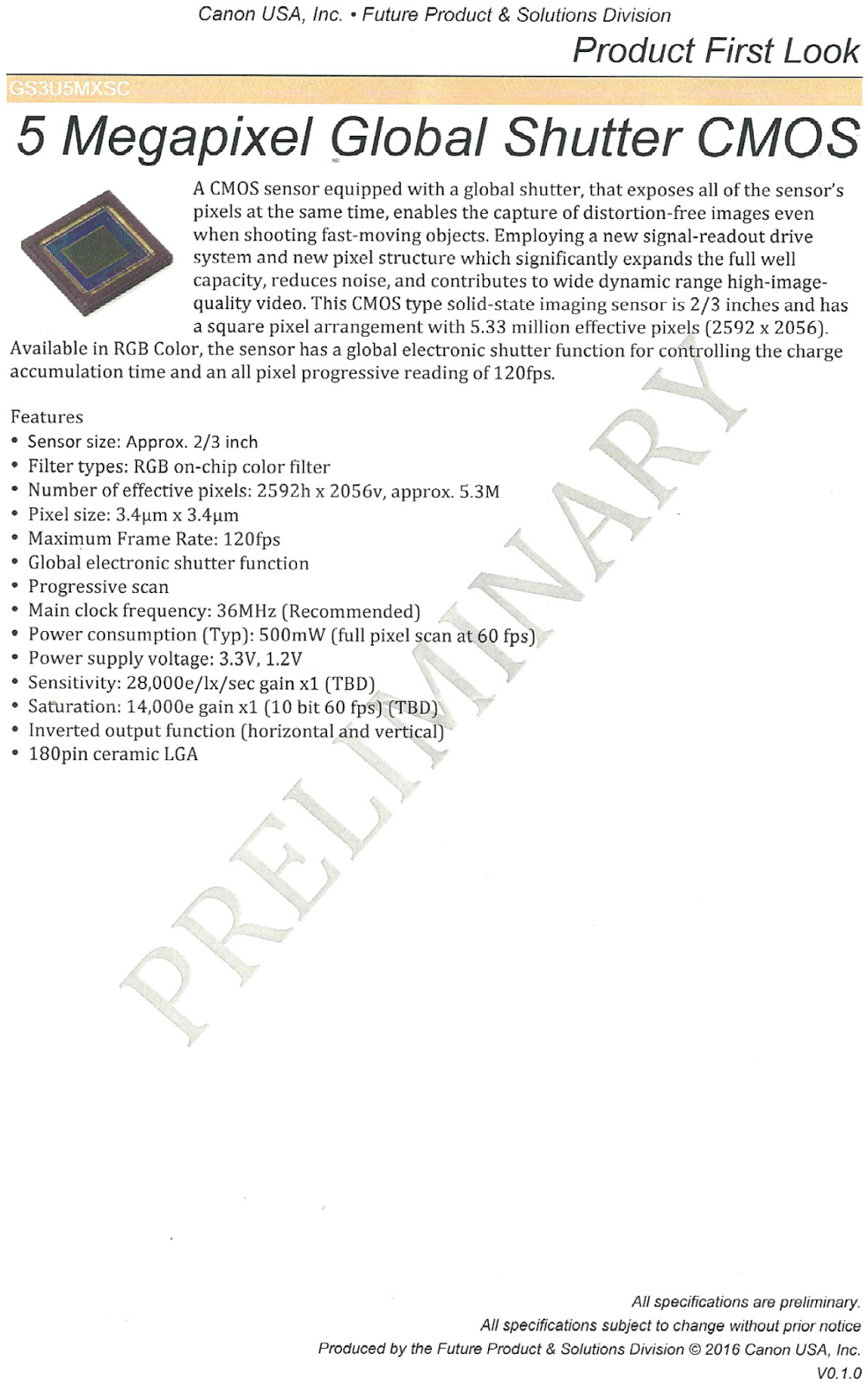 [via
Image Sensors World
]