Canon EF 11-24mm f/4L Real World Review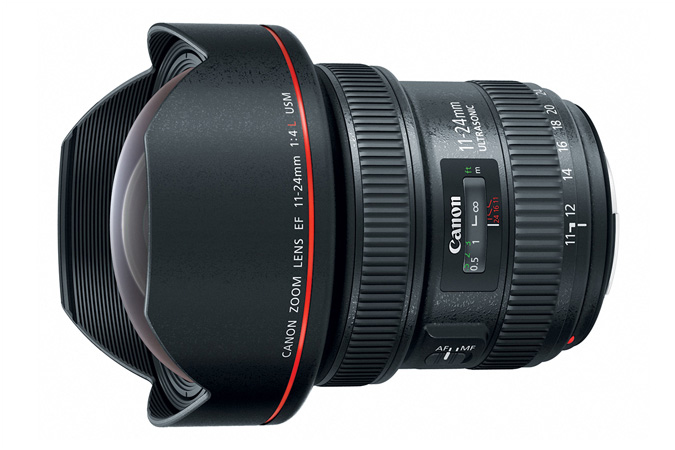 Thanks Niklas
Photographer Tim Dodd got a brand new Canon 11-24mm f/4L lens and reviewed it. The Canon 11-24mm is the widest rectilinear lens ever produced. From Tim's conclusion:
Canon has produced a lens that's as sharp or sharper than its prime counterparts. Although slower (F stop wise). It has chromatic aberration and distortion well under control. Vignetting is probably its biggest fault. But, that's probably the easiest thing to have fixed in post, so I'm not shaken by that.

[…] I'll be using this lens primarily for architectural and real estate shoots. It'll also be a travel companion, although I don't use wide angle lenses for my landscape shots. It also won't replace my 24mm F1.4L for weddings and events because I need the additional brightness of the prime. There's just too many times that I'm hand holding at F1.4, ISO 3200, 1/50th of a second and I have NO room for a slower F stop, let alone a lens that lets in 8 times less light.
The review comes with a lot of sample pics at all focal ranges and ISO settings. This is a real-world review that puts the Canon 11-24mm in the midst of the action.
Canon's new EF 11-24mm f/4L is now available for pre-order at Amazon US. The Canon EF 11-24mm f/4L is available and ships for $2,999. More pre-order link: Adorama | DigitalRev
| B&H Photo. Sample pics at ephotozine, product images at Photography Blog and DPReview. David Norton on the EF 11-24mm f/4L. Sample pics at Canon UK.
[via
Tim Dodd
]