Canon EF 16-35mm f/4L IS Review (ephotozine)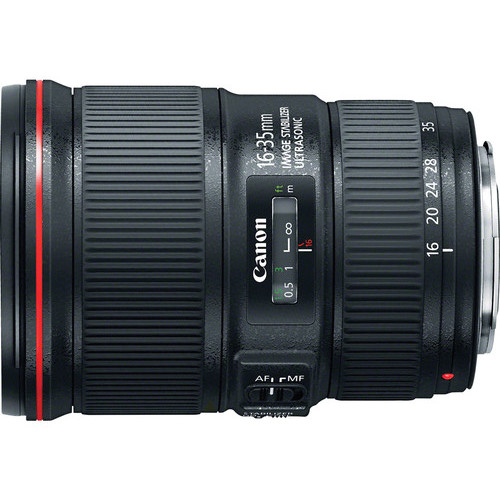 ephotozine reviewed Canon's new ultra-wide EF 16-35mm f/4L IS USM zoom lens. The outstanding sharpness, excellent build quality and super-fast auto-focus are among the highlights of the EF 16-35mm f/4L IS. In the conclusion ephotozine writes:
There can be no doubt that from an optical standpoint, this is one of the finest wide angle lenses Canon has produced to date. Images are razor-sharp across the frame from maximum aperture and CA levels are kept well under control.

The slightly wavy distortion pattern, and vignetting that never seem to go away may put some people off this lens, but at least these issues can be corrected by software afterwards. The price will be the bitterest pill to swallow, especially as the f/2.8 lens from Canon is actually less expensive at the moment. The price will probably settle at a more reasonable level as time passes though.

Even with the odd niggle, they probably won't be enough of an issue to put most prospective buyers off what is currently Canon's sharpest wide angle lens to date.
Yep, this is a great lens. See also what Lensrental's R. Cicala, who disassembled the lens, has to say about the EF 16-35mm f/4L IS:
Now that I've seen the insides I'm very optimistic that this lens will be less likely to deteriorate optically over time, and will be more easily corrected when it does.
The EF 16-35mm f/4L IS USM does not come at a bargain price, it's $1,199 in the US.
Canon EF 16-35 f/4 IS price check: B&H Photo, Adorama, Amazon USA, Amazon Canada, Canon Canada, Canon USA