Canon EF 200-400mm f/4L IS 1.4x Review (camerastuffreview)
Canerastuffreview reviewed the Canon EF 200-400mm f/4L  IS 1.4x lens and once more the outstanding properties of this not so cheap lens are confirmed. They conclude:
The Canon 200-400 mm performed in our test with the highest image quality we have come across for a Canon zoom lens, with and without the 1.4x converter. Flare and ghosts are incredibly well suppressed and in terms of resolution, the camera is likely to be the limiting factor. Professional sports, action, or nature photographers will quickly be convinced of the qualities of the Canon 200-400 mm f/4 with built-in 1.4x converter. Compared to lenses with a fixed focal length, the zoom range of 200 mm to 400 mm zoom delivers an excellent opportunity to frame precisely, while the picture quality remains high.
The sensational built-in converter prevents the laborious procedure of inserting a converter between a camera more than a kilo and a lens of more than 3 kilos. It prevents the frustration of missing just the right shot, because you were inserting a converter between the lens and the camera. The fact that under damp and dusty conditions you need to change the lens as little as possible is also important in order to maintain the highest image quality.
There is much more in the review, as sharpness comparison at different focal lengths, analysis of distortion, vignetting, resolution, center sharpness vs corner sharpness etc.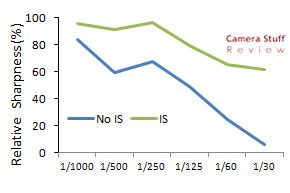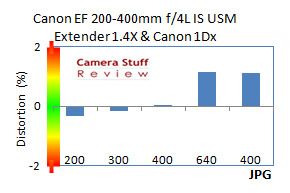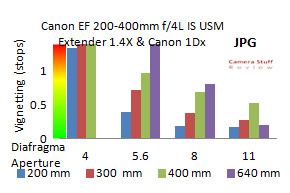 Lens specs:
High-Performance Telephoto Zoom Lens
Canon EF Mount
Aperture Range f/4-32
Built-in 1.4x Extender
Three-Mode Optical Image Stabilization
Ring USM Autofocus & Internal Focusing System
Power Focus Mode for Smooth Focus Shift
One Fluorite and Four UD Lens Elements
Fluorine Front & Rear Lens Coating
Highly Resistant to Dust and Water
Canon EF 200-400mm f/4L IS Extender 1.4x
Amazon | Adorama | B&H
rent it at Borrow Lenses