Canon EF 24mm f/2.8 USM IS Review (Photozone)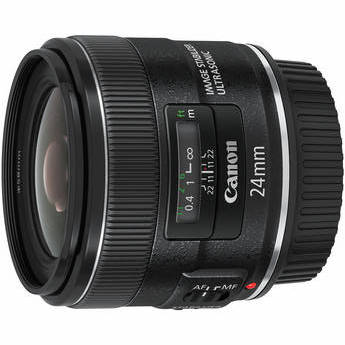 Photozone.de reviewed the 2 years old Canon EF 24mm f/2.8 IS USM lens. The lens didn't score very well.
From the conclusion:
The Canon EF 28mm f/2.8 USM IS and EF 35mm f/2 USM IS delivered pretty impressive results in our lab. Can the Canon EF 24mm f/2.8 USM IS continue this tradition? Unfortunately it doesn't quite convince as much. The image quality is far from being bad in general but it could be clearly better at f/2.8 at least. The quality in the image center is great but the corners are soft and there's a quite massive degree of vignetting. At medium aperture settings the quality is much better but it doesn't provide anything extraordinary here either. On the positive side, the lateral CAs are low and bokeh fringing is not an issue. The bokeh itself is very decent within its class. Image distortions reach a slight to medium degree only.
Never the less, the build quality is excellent and this is a light-weight lens that may appeal to many photographers. The lens has a $50 mail-in rebate to take advantage of, and sells for $549 at Adorama and B&H Photo, but not on Amazon (where it is $599).
Specs:
EF Mount Lens
Aperture Range: f/2.8-22
Aspherical Lens Elements
Optical Image Stabilization
Ultrasonic Focus Motor
Rear Focusing System
Fulltime Manual Focus Override
Lens Coatings Minimize Ghosting & Flare
Minimum Focusing Distance: 7.9″
58mm Filter Thread Diameter
EF 24mm f/2.8 IS USM price check: B&H Photo, Adorama, Amazon USA, Amazon CA, KEH Camera, BestBuy, Canon CA, Canon USA [via Photozone.de]