Canon EF 50mm f/1.8 STM review (photozone)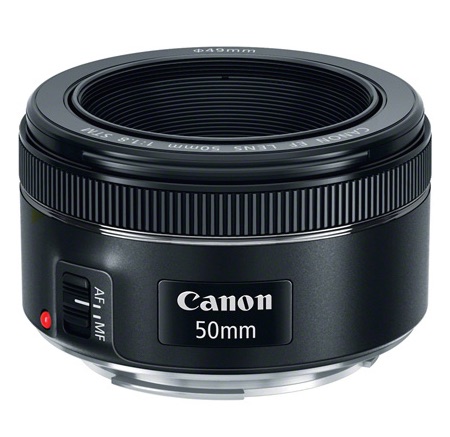 Lens testing authority Photozone posted a technically in-depth review of Canon's new Nifty-Fifty, the EF 50mm f/1.8 STM.
The Canon EF 50mm f/1.8 STM is a slight improvement over the old EF 50mm f/1.8 II – more so mechanically rather than optically. Now the old EF 50mm f/1.8 II was already a good lens actually especially when stopped down. The EF 50mm f/1.8 STM has a much higher center sharpness at fully open aperture though. The low contrast in the image borders/corners remains an issue but the resolution is quite decent here. Stopping down to f/2.8 helps to lift the overall quality but the lens really shines between f/4 and f/8 where it doesn't really get any better than that actually. The low [chromatic aberrations]  also contribute to the high sharpness perception at medium aperture settings. Just like its predecessor, it produces a hefty amount of vignetting at fully open aperture. […] Image distortions aren't completely negligible but still very low. An unfortunate weakness of the lens remains the bokeh.
Read the review at photozone –>
The new Nifty-Fifty is in stock and sells for $125 at Amazon | B&H Photo | Adorama | DigitalRev (ships world-wide). Canon EF 50mm f/1.8 STM availability check for your country: B&H Photo, Adorama, Amazon USA, Amazon Canada, Canon Canada, Canon USA.
EF 50mm f/1.8 STM specifications (taken from Adorama's product page):
Compact, Lightweight Fixed Focal Length Lens: ideal for everyday photos, and with a large f/1.8 aperture, a perfect lens for low-light photography and creative background blur.
80mm effective focal-length: when attached to an APS-C camera optimal for portraits and photos of fast moving subjects such as children and pets.
A stepping motor (Gear-type STM): supports the Movie Servo AF function in providing smooth and quiet continuous AF during video recording, as well as when shooting photos.
Improved exterior design: includes new focus ring placement making it the most compact Canon 50mm lens.
Metal mount: helps provide stability and ruggedness.
Optimized lens placement and coatings: help deliver outstanding color balance, while minimizing ghosting and flare.
Circular aperture (7 blades): helps deliver beautiful, soft backgrounds. h
Minimum focusing distance: of 14in (0.35m); maximum magnification of 0.21x