Canon EF 70-200mm f/4L IS II review by D. Abbott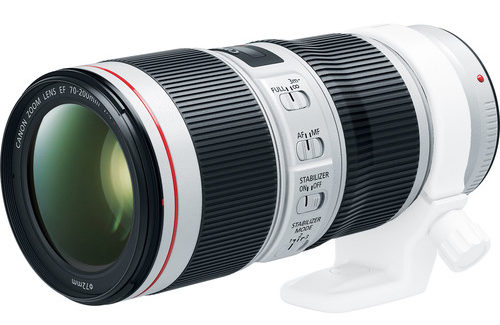 Photographer and reviewer Dustin Abbott posted his exhaustive review of the new Canon EF 70-200mm f/4L IS II. 
It's no secret that the Canon EF 70-200mm f/4L IS II is getting one positive review after the other. It's a great lens, and Canon has another winner here. Btw, the EF 70-200mm f/4L IS II also impresses with build quality and low variance.
From D. Abbott's conclusion:
Some have questioned whether this lens is a worthy upgrade, if enough has changed. If you are looking for a revolutionary improvement over the previous generation lens (perhaps considering updating), that might be a hard choice, but there is no doubt that this is a significantly improved lens on a number of levels. The build is improved, the autofocus is improved, and the image quality is improved. There is no single thing that jumps out at you, but the sum total of the improvements add up to what I believe is the best f/4 lens that covers this focal length. The price tag is at the high end of the spectrum, but so is the performance of the lens. There are solid alternatives to this lens, but if you want the best 70-200mm f/4 lens, the Canon EF 70-200mm f/4L IS II is the one to get.
D. Abbott's review comes with a huge set of sample photos, and analyses any aspect of the lens. You may also choose to watch the full review video below.
The Canon EF 70-200mm f/4L IS II is in stock at major retailers in the US, price is $1,299: B&H Photo | Adorama | Amazon.
Canon EF 70-200mm f/4L IS II world-wide:
America: B&H Photo, Adorama, Amazon USA, Amazon CA, KEH Camera, BestBuy, Canon CA, Canon USA
Europe & UK: Amazon DE, Amazon UK, Amazon FR, Amazon IT, Wex Photo Video, Park Cameras, Canon DE, Canon UK, Canon IT, Canon FR