Canon EF 70-200mm f/4L IS II teardown (Lens Rentals)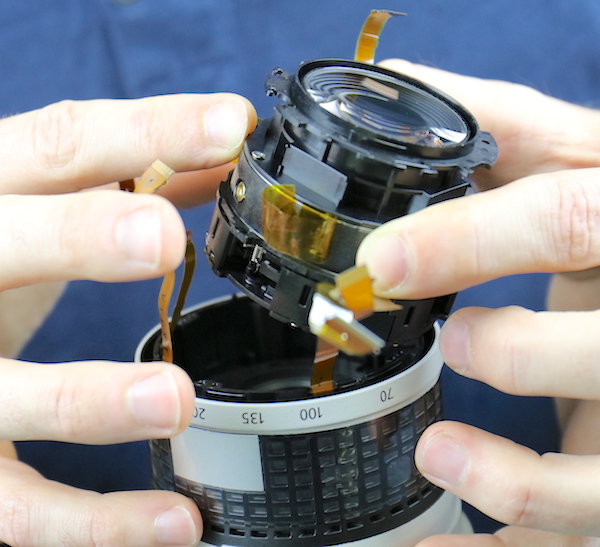 All images © lensrentals.com and used with permission
Roger Cicala of Lens Rentals posted a teardown of the new Canon EF 70-200mm f/4L IS II lens. Impressive images, and interesting findings too.
Excerpts from Roger's conclusion:
[…] this is, as we would expect, a very well built lens with robust roller bearings, large brass collars, heavy metal keys, and good weather sealing. [Lens Rentals has] some hints, and a lot of Roger speculation, about how Canon is getting lenses with such low variance. Here's what we know: Canon has more optical adjustments than most lenses, not less. So while they may have tighter tolerances (I have no clue), the key seems to be more in a careful optical adjustment of compensating elements than anything else.

It is clear that Canon is going with more, and more straightforward, adjustment of optics than the other manufacturers.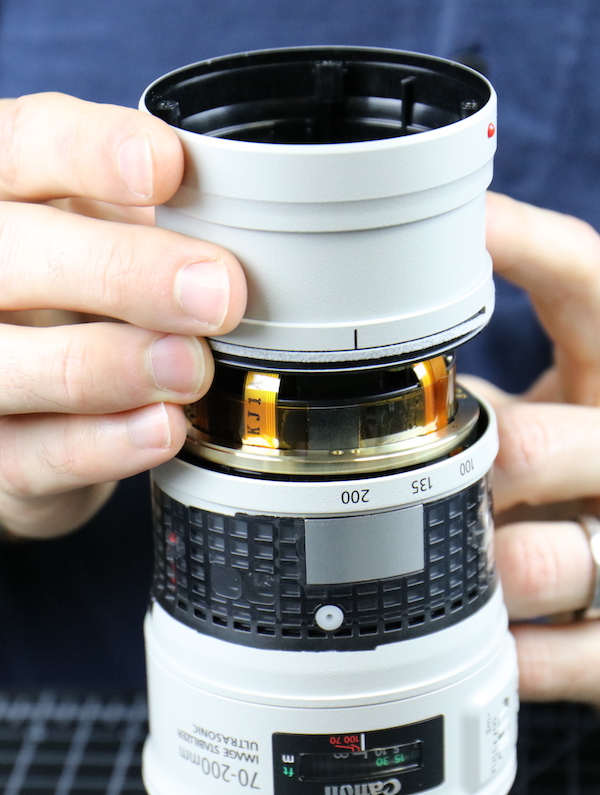 Be sure to head over to Lens Rentals to see the many pictures of the teardown, and to get the findings.
The Canon EF 70-200mm f/4L IS II is getting one positive review after the other. Canon clearly has another winner here. The Canon EF 70-200mm f/4L IS II is in stock at major retailers in the US, price is $1,299: B&H Photo | Adorama | Amazon.
Canon EF 70-200mm f/4L IS II world-wide:
America: B&H Photo, Adorama, Amazon USA, Amazon Canada, Canon Canada, Canon USA
Europe & UK: Amazon DE, Amazon UK, Amazon IT, Canon IT, WEX Photographic, Canon FR, Canon UK, Canon DE