Canon EF 70-200mm f/2.8L IS II USM Lens in Stock!
Support Canon Watch! I love to bring you all the latest news about everything that's related to Canon, and to photography. If you like what I am doing here, then consider buying your gear by clicking my affiliate links.
USA & Canada: Amazon US | B&H Photo | Adorama | DigitalRev | KEH | eBay US
| Canon USA | Amazon CA | Canon CA
Europe: Amazon DE | Canon DE | Amazon UK | Canon UK | Park Cameras UK | Amazon FR | Canon FR | DigitalRev | KEH | WEX PhotoVideo
You won't pay a penny more and I get a small commission that helps keep the site going. I only link well known and reputable sellers. Thank you for your support!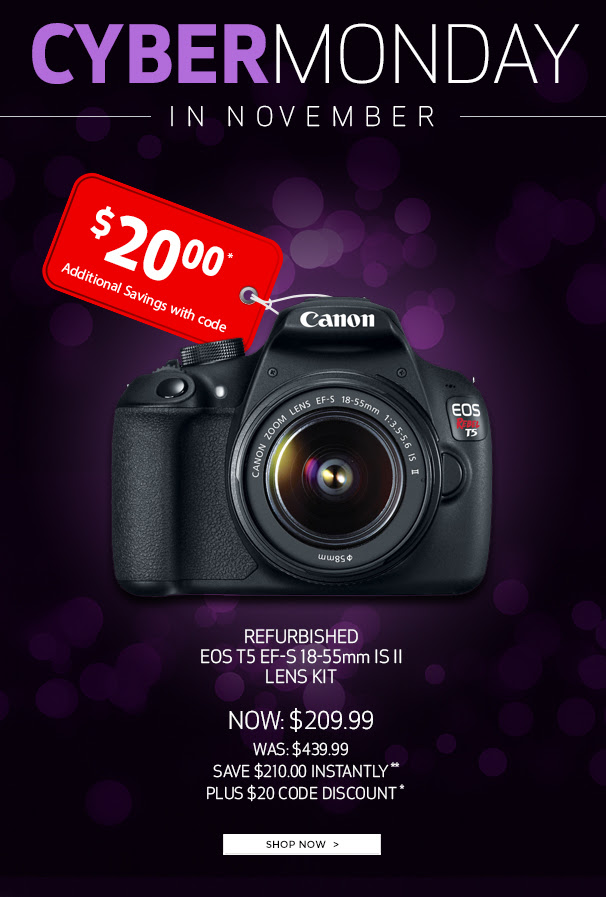 Here is the second "Cyber Monday in November", courtesy of Canon. This time we have…