Canon EF-S 18-55mm f/3.5-5.6 STM IS Review (photozone)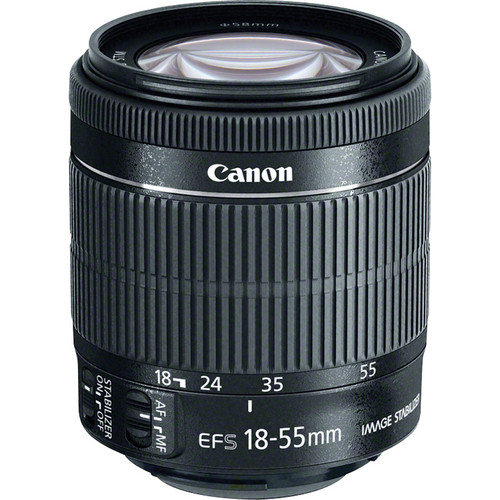 ephotozine.de posted a review about Canon's new kit zoom lens, the Canon EF-S 18-55mm f/3.5-5.6 STM IS (price & specs). The lens was introduced with the Canon Rebel Sl1/EOS 100D and is the new kit zoom that Canon will deliver with their entry-level DSLR. ephotozine writes:
[…] the Canon EF-S 18-55mm f/3.5-5.6 STM IS – is a little different since Canon came up with a completely new lens offering not only an updated optical design but also an improved construction as well as a new AF motor […]
Excerpts from the conclusion:
[Canon EF-S 18-55mm f/3.5-5.6 STM IS] the is a pretty darn sharp lens with only a minimal decrease in contrast fully open. However, it is not a lens without flaws. There is a bit of field curvature so expect a slight corner softness when shooting flat objects at max. aperture. The CAs are generally quite low but they are easily visible in the image corners at 18mm. The 18mm setting is also a weak spot both in terms of distortion and vignetting although this is actually nothing out of the ordinary for a lens in this class.
and:
Canon improved the mechanical quality of the EF-S 18-55mm f/3.5-5.6 STM IS compared to its predecessors. It remains, of course, a "plastic" lens but we can celebrate the comeback of a dedicated focus ring and the implementation of a non-rotating front element as well as a generally higher build quality. The new STM AF is really silent and pretty speedy. Canon's IS (image stabilizer) is a proven technology by now and it's a welcome feature to help out in low light situations.
Sample images are also provided.
Canon EF-S 18-55mm f/3.5-5.6 STM IS price check: B&H Photo, Adorama, Amazon USA, Amazon CA, KEH Camera, BestBuy, Canon CA, Canon USA [via ephotozine]