Canon EOS 5Ds and EOS 5Ds R DxOMarked (best Canon sensor so far, still lags behind Sony)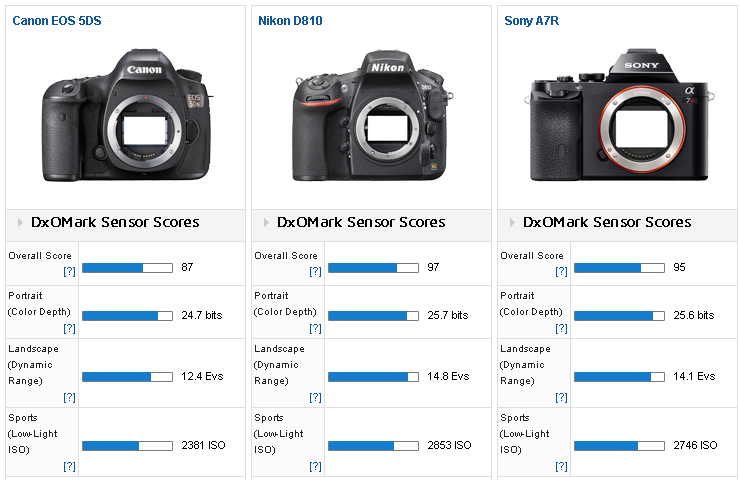 DxOMark tested the Canon EOS 5Ds and EOS 5Ds R. They write:
Boasting an unprecedented 50.6Mp resolution, the EOS 5DS and 5DS R offer a unique DSLR shooting solution. What's more, our industry standard tests have shown these are the best sensor results yet for a Canon chip, with the 5DS cameras offering a small step up for image quality against other full-frame semi-pro models such as the EOS 6D and EOS 5D Mark III. Our measurements show that there's very little difference between the 5DS and 5DS R sensors, but we've seen both models post better scores in print results compared to those on screen.
However, as you can see in the image above, the EOS 5Ds sensor scores lower than the sensors in the Nikon D810 and Sony A7R (first platoon of Sony trolls is ready and can't wait to spam the comment section). At least the EOS 5Ds doesn't look so terribly ugly like the Sony A7R. Does Sony not have a design department?
Canon EOS 5DS: B&H Photo, Adorama, Amazon USA, Amazon Canada, Canon Canada, Canon USA | Canon EOS 5DS R: B&H Photo, Adorama, Amazon USA, Amazon Canada, Canon Canada, Canon USA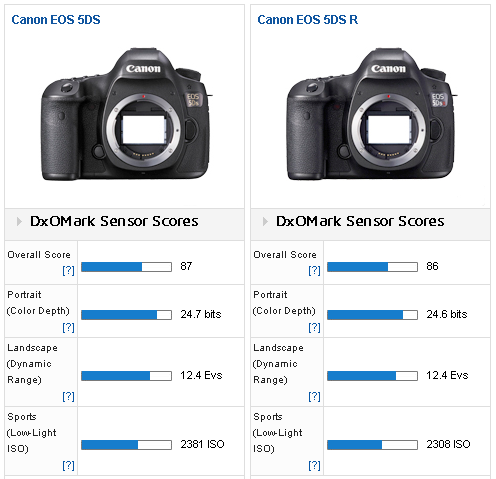 [via
DxOMark
]