Canon EOS 5DS teardown, step by step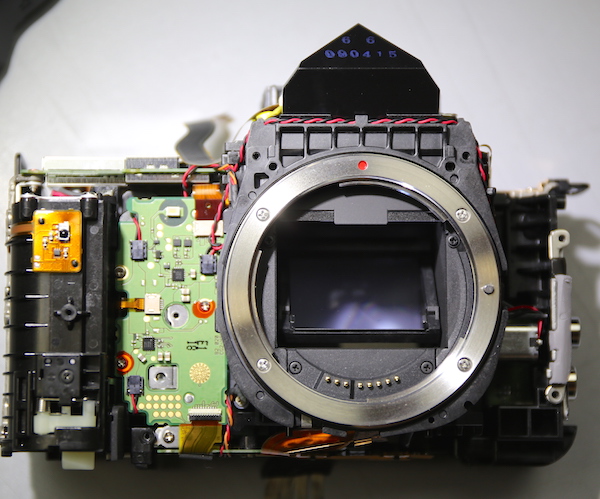 Roger Cicala and Aaron Closz of LensRentals did it. They disassembled a brand new Canon EOS 5DS.
The post comes with many images documenting the whole teardown step by step. You can't miss this. Weather sealing, circuit boards, everything is carefully analysed. At the end:
Outside of the stuff we already know about the new Canon cameras, there were not many surprises looking inside, and the few surprises we had were positive. There was Canon's usual very clean design and layout. There were incremental improvements in the engineering, like the separated I/O system, more robust tripod mount assembly, and improved inner tapes and shields.
Jump over to LensRentals for images and description.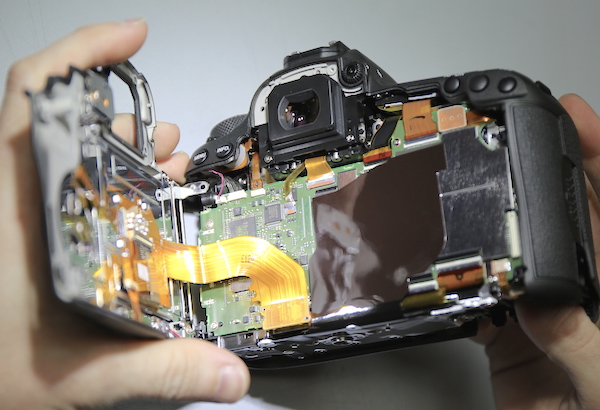 Canon EOS 5DS: Amazon USA, Amazon CA, B&H Photo, Adorama, Digitalrev, KEH Camera, eBay US, Canon USA, Canon CA, BestBuy | Canon EOS 5DS R: Amazon USA, Amazon CA, B&H Photo, Adorama, Digitalrev, KEH Camera, eBay US, Canon USA, Canon CA, BestBuy