Update #2 – Canon EOS 70D May Be Announced On March 22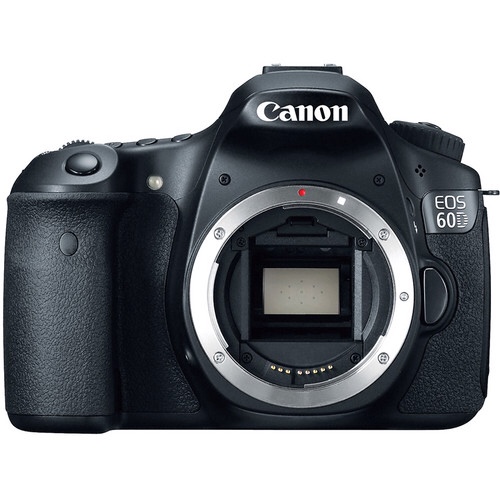 UPDATE 2: another invitation showed up (CR), for March 22nd:
UPDATE: CR reports that product announcement invites have been sent out for March 21, 2013 in the Czech Republic, see below: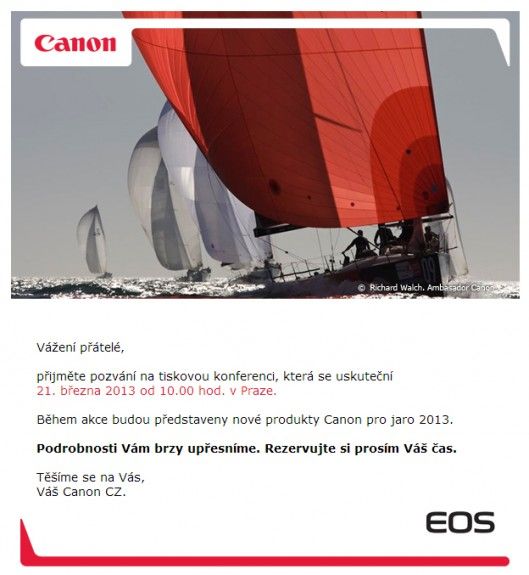 There is something going on, no doubt about that.
I previously reported that one of the prediction made by Nippon Magazine we reported first here at Canon Watch got a confirmation. Possible, rumored announcement dates for the EOS 70D were the 19th or 26th of March 2013. Nippon Magazine predicted an EOS 70D announcement for March.
Now there is a new rumor stating that the EOS 70D could be announced on March 22nd. A possible product announcement by Canon could happen that day. Let's wait and see. However, it is definitely time for  Canon to announce the Canon EOS 70D.
There are no specifications for the upcoming successor of the Canon EOS 60D (refurbished with the EF-S 18-135mm IS lens for $829 at B&H and Adorama), except that it should bring the xxD line-up to a more pro level, as the EOS 50D still was. In other words: compared to the EOS 60D the EOS 70D will push specification to a higher level.
Canon EOS 60D price check: Amazon USA, Amazon CA, B&H Photo, Adorama, Digitalrev, KEH Camera, eBay US, Canon USA, Canon CA, BestBuy [via PR]