Canon EOS 7D Mark II Review (DPReview)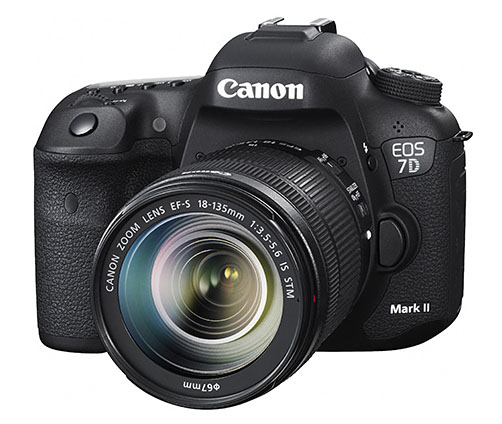 Photographic authority Digital Photography Review posted their exhaustive review and analysis of Canon's new APS-C flagship, the EOS 7D Mark II.
Excerpts from the conclusion (emphasis added):
With 10 frames per second continuous shooting paired with a lightning fast autofocus system, featuring 65 cross-type sensors spread across the viewfinder, it's hard to find a scenario the Mark II can't keep up with. Add in iTR metering with face detection and tracking and the odds of nailing focus go up even more […]

The moment you pick up the 7D II you can tell it's a solidly-built camera that that will withstand punishment. The body and control layout are virtually indistinguishable from the 5D III […]

With the 7D II Canon is putting a stake in the ground that it is committed to the crop sensor market. Although it will likely be seen as an aspirational camera for novices, or an upgrade path to people using more consumer oriented crop sensor bodies from Canon, the 7D II is unquestionably a pro camera. It's built like a tank, […] and [has] an autofocus system to compete with the 1D X […] […] anyone who's ever considered buying a 1D X should probably take a look at the 7D Mark II as well; it might actually meet your needs at a much lower price point.
The review is not without criticism:
The EOS 7 D Mark II may use an APS-C sensor, but it's a pro-level camera in every respect. Its 10 frames per second shooting and blazing fast autofocus set it apart from most of its peers, but it also includes features such as Intelligent Tracking and Recognition (iTR) for improved focus tracking, Dual-Pixel autofocus for smooth, natural looking focus when shooting video, and well designed ergonomics that match Canon's 5D Mark III. Its dynamic range and video quality fall behind some of its top-performing peers, but its performance is class-leading.
DPReview found the following cons:
Soft video lacks detail
iTR struggles to track fast moving subjects
Long screen blackout during live view shooting
No AF with continuous shooting in live view
No zebras to evaluate exposure
No focus peaking
No touch screen
No Wi-Fi
The 7D2 gets DPReview's Silver Award (not the Gold Award), with an overall scoring of 84%. If you want to know everything there is to learn about the EOS 7D Mark II be sure to head over to DPReview and read the 19 pages long review.
Canon EOS 7D Mark II price check: Amazon USA, Amazon CA, B&H Photo, Adorama, Digitalrev, KEH Camera, eBay US, Canon USA, Canon CA, BestBuy