Want the Sensor Cleaning Kit Used by NASA on International Space Station?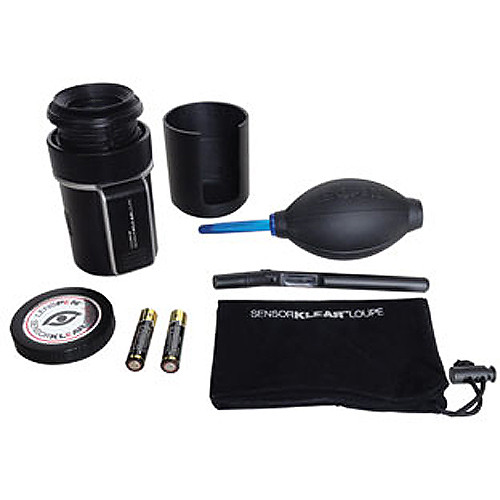 You know these pesky dust spots on your sensor that show up when shooting stopped down against a bright and uniform background? Get rid of it with a cleaning kit used by NASA on their International Space Station, on sale for just $49.99 at B&H.
The Lenspen SensorKlear Loupe Kit contains three separate tools to help ensure the sensor of your DSLR camera stays clean and free of image-degrading dust. The SensorKlear Loupe provides a magnified view of your sensor and enables you to detect if and where the dust is on your sensor. The Hurricane Blower permits quick and easy removal of dry dust by simply blowing it off. The SensorKlear II pen permits more critical dust removal for sticky dust and more difficult particles.
Includes loupe, blower, and pen to help identify and remove all types of dust from image sensor.
Used by NASA for use on International Space Station.
Sensor spots can also be removed with Lightroom 5, see here for a how-to.