Canon EOS 7D Mark II Reviews Round-up

Canon 7D Mk II and 5D Mk III Overview Tutorial: A Free Video Camera Manual- Tony Northrup
Lotsa EOS 7D Mark II reviews around the web. All confirm the highlights of Canon's new APS-C flagship. The EOS 7D Mark II is a game changer in the APS-C domain.
Canon 7D Mark II Shooter's Report Part I: Comfortable handling, robust controls and great image quality – Imaging Resource
The camera body itself is sturdy and comfortable to use. By utilizing multi-function buttons, the camera allows quick access to an array of useful controls. The sensor delivers high-quality image files, and the autofocus sensor excels in many difficult shooting situations.
Canon EOS 7D Mark II Digital SLR Review – ephotozine
The Canon EOS 7D Mark II offers high-speed continuous shooting at 10fps, as well as an advanced high speed focus system that will be of benefit to those that want to shoot quick moving subjects, particularly sports, or wildlife. The high level of weather sealing and built-in GPS makes the camera suitable for a variety of weather conditions, as well as travelling.
Why I'm Shooting With A Canon 7D MK II – Scott Bourne/PhotoFocus
[If you shoot sports, birds and/or wildlife] you will eventually want to pay attention to the 7D MK II. I've only shot with mine a few times but it's got great image quality, impressive low-light performance and the auto-focus is simply better than almost anything on the market save the 1DX.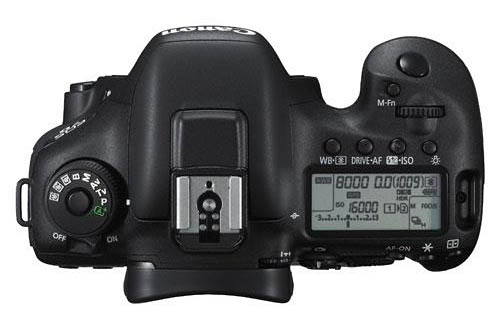 Field Report: Canon EOS 7D Mark II – Gear Patrol
All in all, the EOS 7D Mark II is equal parts small step and giant leap. The small refinements like the built-in intervalometer, cable guard and dual card slots initially caught our eye — it felt like someone at Canon might have been listening when we shouted violently after yanking out our USB cable for the eighth time.

Then we really got some time with it. The one-two punch of its 10fps, fast-focusing still image prowess combined with a hugely intuitive autofocusing HD video system is impressive and proves once and for all why Canon is still on top when it comes to cameras.
Canon EOS 7D Mark II review – Trusted Reviews
The 7D MkII is a disappointingly conservative upgrade in some respects, but good AF and burst performance see it though.
Canon EOS 7D Mark II AF System Compared to the  EOS-1D X and  5D III – The Digital PIcture
The new EOS 7D Mark II delivers several significant improvements compared to the EOS-1D X and EOS 5D Mark III, including a wider coverage area, more cross-type AF points, better low-light sensitivity, and easier AF Area selection while looking through the viewfinder. But the EOS-1D X and EOS 5D Mark III still rise above the EOS 7D Mark II in terms of the number of high-precision dual cross-type as well as high-precision conventional cross-type AF points. The EOS-1D X and EOS 7D Mark II are superior to the EOS 5D Mark III in terms of lens drive speed with current and recently discontinued EF super-telephoto lenses. The EOS-1D X is superior to both the EOS 7D Mark II and the EOS 5D Mark III in terms of the range of some AI Servo performance parameters, and the ability to link spot metering to the active AF point.
How Did the Canon EOS-7D Mark II Perform for Flight Photography with the 1.4X III Teleconverter? – Birds as Art Blog
The 600II/1.4X III TC performed superbly with the 7DII. Initial AF acquisition was fast and the tracking was accurate. Unlike previous camera bodies, the AF locks on with a bit of a thud and then does not let go
Canon EOS 7D Mark II Tutorial Series – Canon Digital Learning Center
Canon EOS 7D Mark II Sample Image Gallery – Amateur Photographer

Canon EOS 7D Mark II – by Justin Mott – CanonAsiaEOS
Read more about the EOS 7D Mark II's highlights: the excellent weather sealing, the highly advanced AF, and the industry leading high ISO performance (have a look here too). All our coverage on the EOS 7D Mark II can be seen here (and there is a lot).
Canon EOS 7D Mark II price check: Amazon DE, Amazon UK, Amazon IT, Wex Photo Video, Canon DE, Canon UK