Canon EOS C300 Mark II impression by LensRentals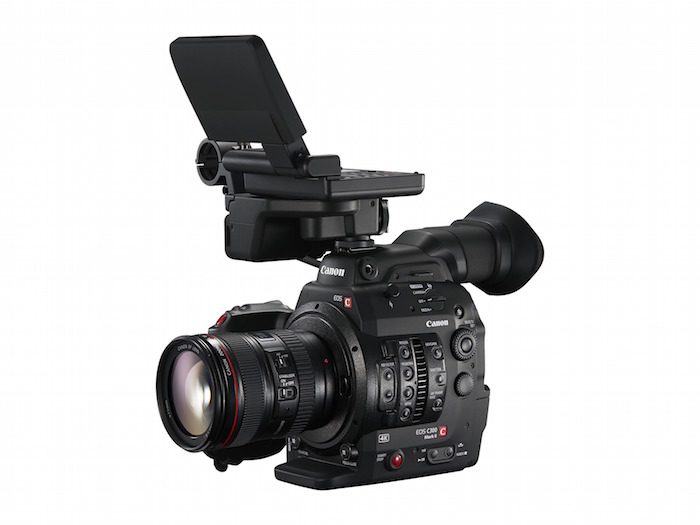 The folks over at LensRentals posted a first impression about the Canon EOS C300 Mark II. When talking about performance, they write:
Surprisingly, the thing that impressed me most in my time with the Canon C300 Mark II had nothing to do with resolution, bit rate, or dynamic range. Digital video technology has improved so much in just the last few years that those specs, while enormously important, aren't enough on their own to make me choose one camera over the other. There are simply so many great digital cinema cameras on the market right now that it takes a wholly original feature to make a camera stand out. In the case of the Canon C300 Mark II, that feature is autofocus. Read the review at LensRentals.
What makes the auto-focus so powerful is Dual Pixel CMOS Auto-Focus technology, featured also on the EOS 7D Mark II and Canon EOS 70D. Below you see two test videos shot with the C300 Mark II. You may also be interested in a C300 Mark II white paper Canon recently published.
Canon C300 Mark II (B&H Photo | Adorama) specs at a glance:
New Canon 8.85 Megapixel CMOS Sensor
Dual Canon DIGIC DV5 Image Processors
Canon XF-AVC H.264 Codec
Internal 4K/2K/Full HD Recording
Twin 3G-SDI Outputs for up to 30p 4K
Full Manual Control
1.77 Megapixel Color OLED EVF With Adjustable 60o Tilt Angle
Uses All Canon CN-E Cinema Prime and Zoom Lenses
Uses All Canon EF and EF-S Photo Lenses (Including Specialty Tilt-Shift and Other Models)
Built-In Mono Microphone
Removable LCD Monitor and Control Panel with XLR Inputs
Removable Hand Grip
Improved Low-Angle Camera Handle Extension
Built-in Dual-Band Wi-Fi for Remote LiveView Display and Camera Control