Canon EOS M Hand-Ons And Previews Round-up (first impressions, videos, pictures)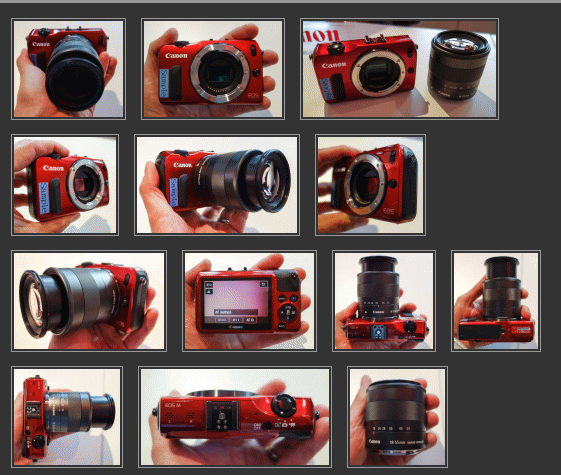 Now that Canon is starting to ship the EOS M, its entry in the mirrorless market, it's time to round up the latest Canon EOS M hand-ons and previews. For pre-order links click here.
Photographyblog has a series of pictures of the cam itself, with different lenses mounted. ephotozine has another round of EOS M pictures and some first impressions to share. Next, let's see some videos showing the EOS M's features and interface. Please keep in mind that these are all pre-production models of the EOS M. First video comes from London Camera Exchange.
A Photokina related video by Thaiphoto DE. It shows also the Powershot G15 ($499 click here for spec), the EOS M with the 200-400mm mounted, and the new EF 24-70mm f/2.8L II USM.