Canon EOS R and Nikon Z7 Can Not Beat Sony a7 III When It Comes To Pure Dynamic Range Sensor Figures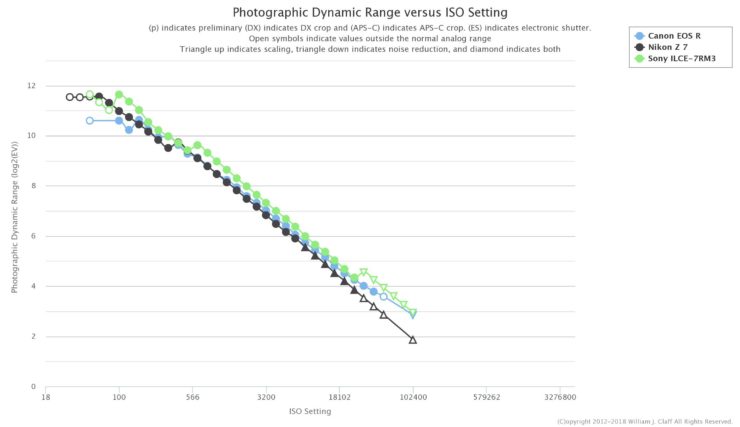 At Photons To Photo you can compare sensor figures of various camera.
As you can see in the image above, the Sony a7 III is still the champion of pure sensor performance, beating the Canon EOS R and Nikon Z7 on dynamic range measures.. Which is a pity especially for Nikon, since they are using a sensor made by Sony.
Canon, designing and manufacturing their own sensors. gets closer to Sony's sensor performance as ISO gets higher (but around ISO 32000 Sony gets the edge again).
Sensor performance figures do not tell the whole story, and the differences shown in the graph above are really minimal. When it comes to ergonomics, lens ecosystem, reliability, customer support, weather sealing, and whatever counts beyond sensor performance, Canon is still the the alpha dog in the pack.