Canon EOS RP vs Sony A7 II Comprehensive Comparison Review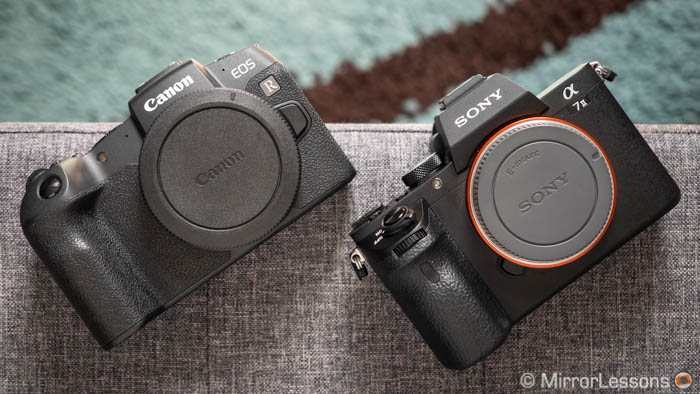 Mirrorless Comparison posted an exhaustive Canon EOS RP vs Sony a7 II review.
From their conclusion:
The Canon EOS RP feels like a more well-rounded product for multiple reasons. It has a better design and is much more intuitive to use. The colours are natural and the high ISO performance is solid. You'll find extra features such as Wifi, Bluetooth, Time-lapse, Focus Bracketing and tethering. If you're looking for your first serious camera, or if you simply want something that is easy to use and gives you good quality for stills and video, the EOS RP is the right choice.

That being said, the Sony A7 mark II retains some advantages that shouldn't be overlooked. If you're interested in post processing, the RAW files have more flexibility when it comes to dynamic range. There is 5-axis stabilisation that works with any lens, including old manual focus lenses. There are fewer built-in extra features in comparison to the Canon, but you can add more via the Playmemories app store […]
The high ISO performance of the Canon EOS RP is nothing to be shamed of, as you can see in the pictures below: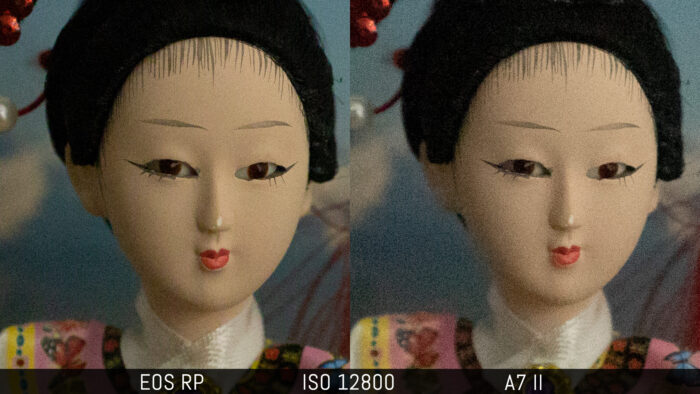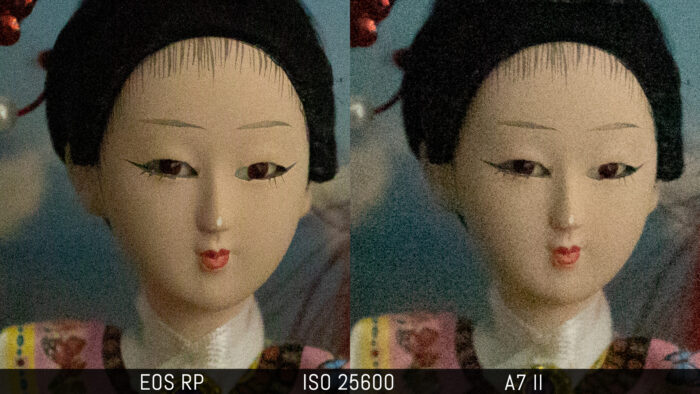 Mirrorless Comparison's review comes with plenty of test shots at different ISO settings, and lists pros and cons for each camera. Definitely worth a read.
---
Canon EOS RP:
America: B&H Photo, Adorama, Amazon USA, Amazon Canada, Canon Canada, Canon USA
Europe & UK: Amazon DE, Amazon UK, Amazon IT, Wex Photo Video, Canon DE, Canon UK

Sony a7 II:
America: B&H Photo, Adorama, Amazon USA, Amazon Canada, Canon Canada, Canon USA
Europe & UK: Amazon DE, Amazon UK, Amazon IT, Wex Photo Video, Canon DE, Canon UK