Canon Instant and Mail-In Rebates Reloaded (and clarified)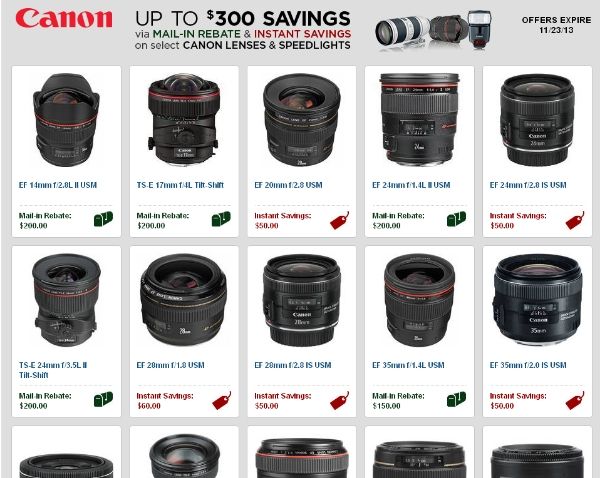 After yesterday's a bit confusing post about the new Canon rebates for selected lenses and SpeedLites, today things appear to be more clear. First of all: the rebates seem to expire on 11/23/14, and not 1/14/14 as previously posted (at least according to B&H's landing page). Savings to up to $300. Rewards are also available, up to 4%.
Both B&H and Adorama have prepared landing pages so you can more easily spot the lenses that are suitable for an instant rebate or a mail-in rebate.
There is some pretty cool gear on the list, some examples: