Canon ME200S-SH Multi-Purpose Camera Overview Video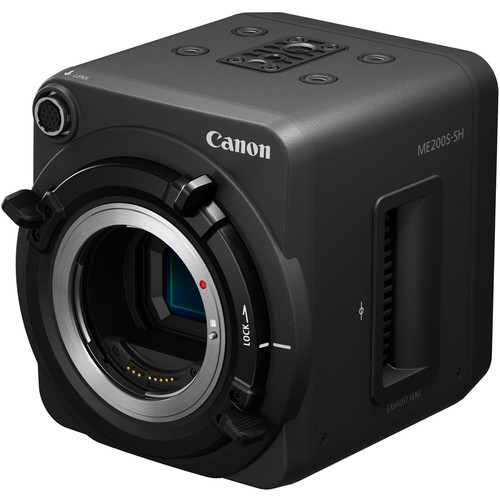 Canon ME200S-SH: B&H Photo | Adorama
Canon ME200S-SH at a glance (taken from Adorama's product page):
CANON SUPER 35MM CMOS SENSOR: Geared to meet a wide range of video production needs, the ME200S-SH camera's Super 35mm Canon CMOS Image Sensor allows for cinematic image capture
DUAL PIXEL CMOS AF (AUTO-FOCUS): The ME200S-SH camera's Dual Pixel CMOS AF (Auto-Focus) technology helps provide smooth and consistent autofocus,
VERSATILE BOX-STYLE DESIGN: The ME200S-SH Multi-Purpose Camera was designed for a wide variety of applications.
COMPATIBLE WITH EF-MOUNT LENSES: The ME200S-SH Multi-Purpose Camera is compatible with select Canon EF mount lenses.
RC-V100 REMOTE CONTROL: The ME200S-SH Multi-Purpose Camera can be controlled via either of the two remote terminals offering a mini-pin or RS-422 connection that utilize Canon's OK protocol, and are compatible with the optional Canon RC-V100 Remote
Canon USA's Technical Advisor Brent Ramsey gives an overview of the ME200S-SH multi-purpose camera. Ramsey discusses the main camera features as well as the plethora of applications and scenarios that this camera can be used for.