Canon Patent Application for a new mount type (but it doesn't mean Canon's FF MILC will feature it)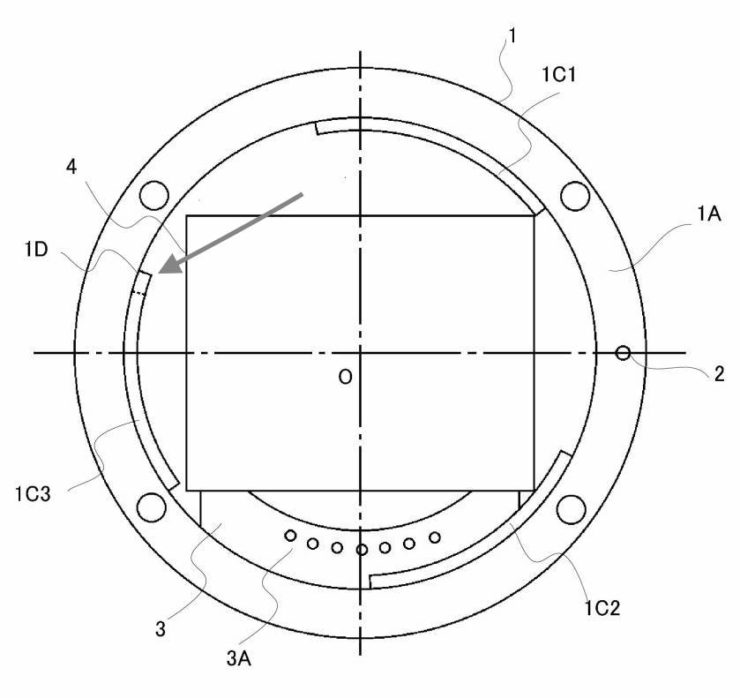 EDIT: it appears to be an EF mount with high speed electrical connections, not a hybrid mount, not a new mount type.
Hi Lows Note spotted a Canon patent application (2018-084713) for a mount type that can manage different types of lenses. It appears to be neither and EF nor an EF-M mount (but we are not really sure about that).
From the patent literature (machine translated):
Conventionally, the serial communication (synchronous serial communication) of a clock synchronization system has been adopted as a communication method of a camera and an interchangeable lens. The following technical contents are disclosed in the Patent document 1. First, synchronous serial communication is performed with the first communication speed with which an interchangeable lens old type can also communicate. When the interchangeable lens with which it is equipped is distinguished from a new lens by the communication content, it changes to the synchronous serial communication in a more nearly high-speed second communication speed.
What we understand from the patent literature is that the mount type can handle two different types of lenses (old type vs. not old type). This has led some people to speculate about a hybrid mount type that has to come with Canon's future full frame mirrorless camera.
As cool as this would be, there is absolutely nothing in the patent literature that makes us think Canon will feature a hybrid mount type that will fit all of their lenses (with different mounts), and possibly even more.
In the image on top you can see an element (1D) that has the purpose to detect newer lenses, i.e. lenses with a more recent AF technology and interface protocol. The two kind of lenses referenced in the patent literature and in the excerpt above, are most likely lenses with an older AF interface protocol, and newer lenses with faster AF speed and an updated interface protocol.