Canon patent to apply different skin effects to different subjects in the picture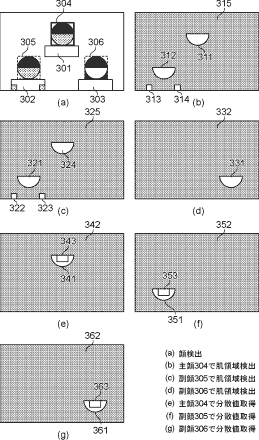 As usual, I hope I got it right. Any help is greatly appreciated. This Canon patent seems to refer to a an algorithm that applies skin effects to the subjects in a photo. The interesting thing is that according to my understanding of the patent description, the skin effects can be of different degree for the various subjects that may be in the frame.
The machine-translated description mentions "skin-beautifying effect", so I guess this filter will make the skin of pictured people smoother. If I got it right, the algorithm should be able to get a measure of the "roughness" of the skin of portrayed subjects, and will then apply the right amount of "skin-beautifying effect". Guess this will be a new picture style to be featured on future Canon cameras.
Patent Publication No. 2016-148933

Published 2016.8.18

Filing date 2015.2.10

Canon patent

Beautiful skin treatment to reduce the degree of roughness

As the degree of roughness of the skin after image processing is close, changing the beautiful skin effect in each subject
[via
Egami
]