Canon Patent for EOS M System Adapter (with accessory shoe and can get a grip mounted on)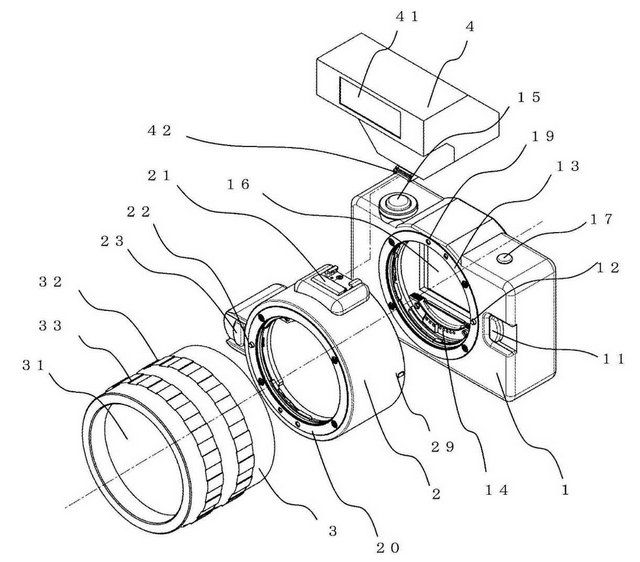 Back in October Egami (translated) spotted a pretty interesting patent filed by Canon: an adapter for the EOS M system that not only can be used to attach lenses with a different mount type (back-focus), but also has an accessory shoe and can get a grip attached to. WOW! What's that?
Is this for the pro-oriented EOS M camera that is rumored? The patent was filed in April 2012. I am curious if this piece of gear will ever hit the shelves. This adapter would open a world of possibilities on the EOS M system, especially because of the accessory shoe which could accommodate an EVF (?), or an external microphone. I guess the grip will be useful with big lenses attached to. Looking at the pic below it seems as if a battery pack is attached to the adapter.
[via
eos-m world
]