Canon patent for 200-600mm f/4.5-5.6 superzoom for full-frame DSLRs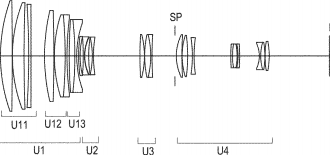 Canon patent for a superzoom lens for full-frame DSLRs, an EF 200-600mm f/4.5-5.6 lens.
As always with patents, you can't be sure if the described product will hit the market. However, the optical formula in the patent reminds the Sigma 150-600mm F5-6.3 DG OS HSM lens, and given how well the latest Sigma lenses perform (given the price), I wouldn't be suprised if Canon decides to strike back. I think such a lens would be welcome by the community.
Patent Publication No. 2015-212724

Published 2015.11.26

Filing date 2014.5.1

Example 1

Zoom ratio 3.00

Focal length 200.00 340.00 600.00

F-number 4.60 4.60 5.20

Angle of view 6.18 3.64 2.07

Image height 21.65 21.65 21.65

Overall length of the lens 355.16 355.16 355.16

BF 65.16 65.16 65.16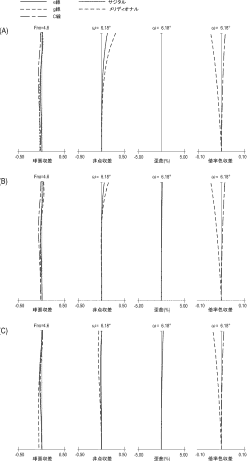 [via
Egami
]