Canon Patent For Ring Flash With Prism For Uniform Light Distribution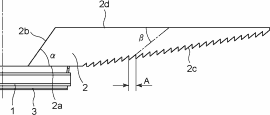 Egami (translated) spotted another patent filed by Canon, this time for a ring flash with a prism for an uniform distribution of the light.
Patent Publication No. 2014-13350

Publication date 2014.1.23
Filing date 2012.7.5

Existing ring strobe

Xenon tube
Process to bend the arc shaped glass tube cylindrical difficult

Canon patents

There are two areas in light of the strobe
Light flux from the first region is subject to direct
Toward the object light beam from the second zone enters the prism, and then reflected inside
Provided with a step stepped on the reflecting surface, by changing the pitch of the step, it is possible to adjust the distance between the emission point
More after the break.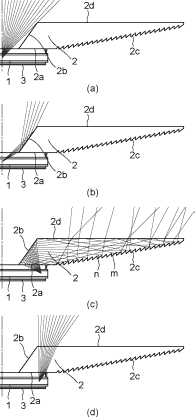 Machine translated text for the image above:
The direct (a)
The light distribution characteristic is excellent and directed to the subject from being reflected on the surface 2b, because it is focused on the periphery (b)
The light distribution characteristic is excellent and toward the subject from being reflected by the step of the stepped, (c) Since you adjust the spacing of the step
The slightly refracted at an entrance surface and an exit surface is (d), again possible to improve the light distribution characteristics