Canon Patent For Translucent Mirror (?)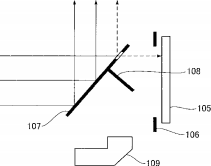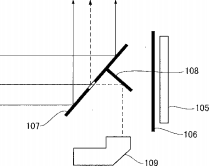 Edit: it's not the first time Canon uses a translucent mirror technology (thanks JOKJOK).
Egami (translated) spotted an interesting patent filed by Canon.
Looks like a patent for a technology similar to Sony's translucent mirror. The aim is to use the on-sensor auto-focus (think Dual Pixel AF) while using the optical view-finder. Intriguing. Canon is always doing research and I like it.
Patent description (machine translated):
Patent Publication No. 2014-202780

Published 2014.10.27

Filing date 2013.4.1

Canon patent of

Half mirror transmittance of the variable for each region

The center of the screen AF

Phase difference AF

Half mirror center only transmission of

Half mirror around is reflected, and guided to the OVF

Screen around the AF

Contrast AF

Selected regions of the half-mirror that portion of the transmittance, reflection otherwise
What do you think, did I get the patent right?
[via
Egami
]