Canon PowerShot ELPH 150 IS deal – $50 (refurbishded, Canon Store, reg. $130)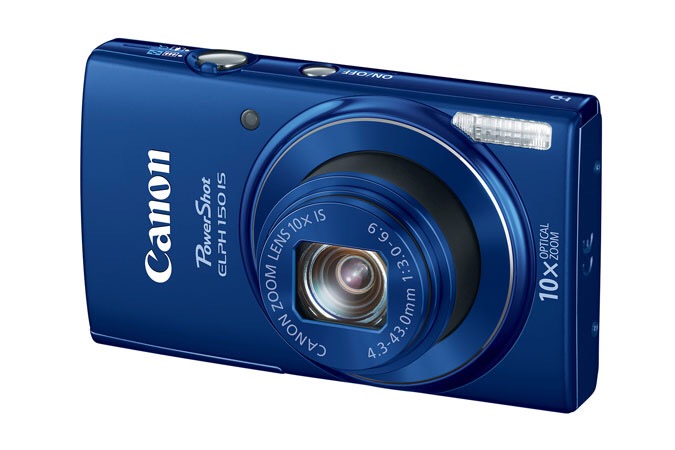 The Canon Store has refurbishded Canon PowerShot ELPH 150 IS (blue) on sale at $47.99. Use coupon code JINGLE2-M8T3BOS at checkout. Regular price is $129.99. Overview after the break.
Spectacular Imaging that's Stylish
Some events are just too important to trust to the image quality of a smartphone camera. For those times, slip the ultra-slim, brilliantly stylish PowerShot ELPH 150 IS camera in your pocket. With the 10x Optical Zoom, you can reach right into the action to frame a shot just the way you want it, without blur or loss of resolution. The camera's 20.0 Megapixel sensor captures even the smallest details with superb clarity, naturally vivid color and beautiful luminosity. When you enlarge and print frame-worthy moments from weddings, important celebrations, vacations and more, the result is truly impressive: images that not only preserve your memories, but render them with all the lifelike, emotive nuance of great photography. For all its sophisticated imaging capabilities, the PowerShot ELPH 150 IS camera is extremely easy to use. Smart AUTO ensures you'll always get the best shot by automatically selecting the perfect camera settings for 32 shooting situations, so you can focus on capturing the moment. And Intelligent IS keeps photos and videos clear and steady, controlling camera shake even at the long end of the zoom.