Canon RF 100-500mm f/4.5-7.1L IS Review – One Zoom To Rule Them All?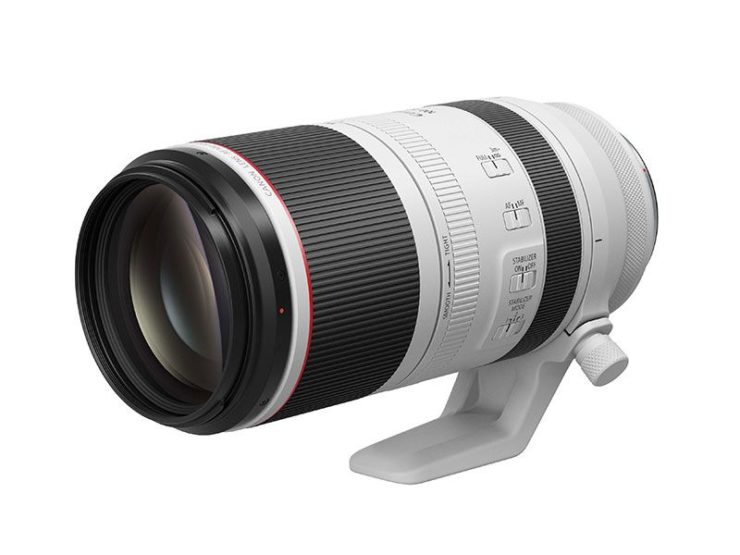 Here is a Canon RF 100-500mm f/4.5-7.1L IS lens review after six months of use. Not an inexpensive lens, for sure an awesome lens.
At a glance:
RF-Mount Lens/Full-Frame Format
Aperture Range: f/4.5-7.1 to f/32-54
One Super UD Element, Six UD Elements
Dual Nano USM AF System
Optical Image Stabilizer
Weather-Sealed Design, Fluorine Coating
Customizable Control Ring
Rotating Zoom Ring, Torque Adjustment
Rounded 9-Blade Diaphragm
Compatible with RF Extenders
Brent Hall reviews the Canon RF 100-500mm f/4.5-7.1L IS lens after having used it for half a year. Is this the zoom you need and that will make all other zoom obsolete? Watch to find out.
The RF 100-500mm is a remarkable lens, with many enthusiastic reviews.
Canon RF 100-500mm f/4.5-7.1L IS:
America: B&H Photo, Adorama, Amazon USA, Amazon CA, KEH Camera, Canon CA, Canon USA
Europe & UK: Amazon DE, Amazon UK, Wex Photo Video, Park Cameras, Canon DE, Canon UK

Description:
Covering a variety of telephoto focal lengths, the Canon RF 100-500mm f/4.5-7.1L IS USM spans a short- to super-telephoto range within a sleek and portable form factor. The modest maximum aperture enables a relatively portable design that is well-suited to handheld, walkaround use and optical image stabilization also helps to steady photos and videos by up to five stops when working in difficult lighting conditions. This lens is also characterized by its advanced optical design, which includes a series of Super UD and UD elements to greatly reduce chromatic aberrations and color fringing throughout the zoom range for a degree of clarity and color accuracy.
Balancing the distinguished optical assets is the Dual Nano USM focus system, which delivers fast, nearly silent autofocus performance with full-time manual focus override. A unique Control Ring is also integrated into the lens design for intuitive control over exposure settings from the lens itself and the rotating zoom ring also feature torque adjustment for fine-tuning the feel of the lens. Additionally, this 100-500mm is weather-sealed and has a fluorine coating to protect the front and rear elements.
Versatile telephoto zoom lens is designed for use with full-frame Canon RF-mount mirrorless cameras.
Six UD (Ultra-Low Dispersion) elements and one Super UD element help to minimize chromatic aberrations and color fringing in order to provide greater clarity and color accuracy.
An Optical Image Stabilizer helps to minimize the appearance of camera shake by five stops to better enable working in low-light conditions and with slower shutter speeds. Three distinct IS modes are available: standard single-shot mode, a panning-optimized mode, and a mode that only activates the Image Stabilizer during the exposure.
Dual Nano USM system utilizes both a ring type USM and an STM mechanism to realize quick and accurate focusing that is also smooth and nearly silent to suit both photography and video applications. This focusing system also affords full-time manual focus control when working in the one-shot AF mode.
Configurable Control Ring can be used to adjust a variety of exposure settings, including aperture, ISO, and exposure compensation.
Protective fluorine coating has been applied to the front and rear element to resist fingerprints and smudges and to make cleaning these elements significantly easier.
As a member of the esteemed L-series, this lens has a weather-resistant design that protects against dust and moisture to enable its use in inclement conditions.
Rotation-type zoom ring features torque adjustment capabilities to fine-tune the handling of the lens or to prevent the lens from accidentally extending.
Included lens hood features a side window to allow for easier adjustment of specialized rotating filters, such as polarizers, while the lens hood is attached.
Compatible with optional Extender RF 1.4x and Extender RF 2x teleconverters, when used within the 300-500mm range of the lens, to further extend the effective focal length range.
[via Fstoppers]