Canon RF 50mm f/1.8 STM Review (improved in almost every way, D. Abbott)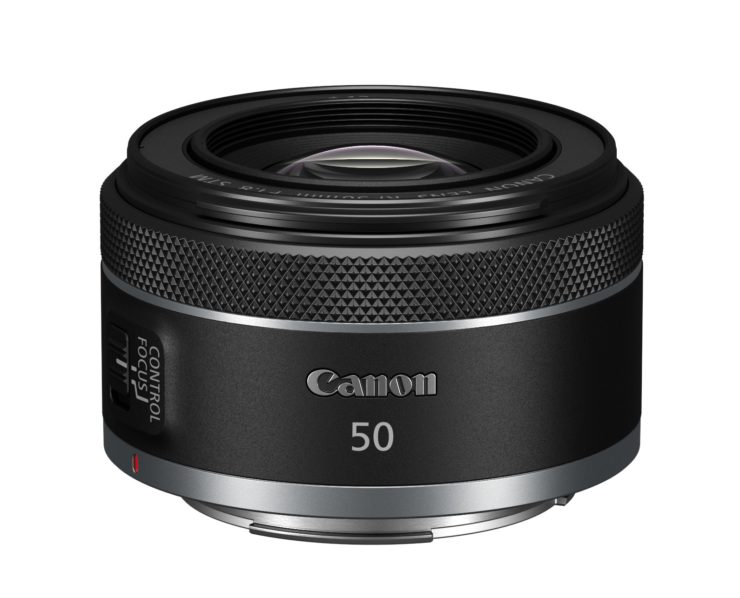 Here is a new Canon RF 50mm f/1.8 STM review. One of the less expensive lenses for the EOS R, and a classic full frame lens.
Our favourite gear reviewer Dustin Abbott posted his exhaustive Canon RF 50mm f/1.8 STM review. Form his conclusion:
[…] after spending time with the RF 50mm F1.8, I can also say with confidence that Canon didn't just "mail it in" by throwing an RF mount on the EF lens. The RF lens is improved in almost every way. The build quality is noticeably improved and is far from feeling like a toy like the EF 50mm F1.8 II did. This feels like a real lens, a finished product. The same is true of the autofocus performance, where the STM motor in the newest lens is smoother and snappier in performance than the older EF STM lens. When I reviewed the EF 50mm F1.8 STM, I had to make major micro-adjustments to get accurate focus on my DSLRs, so it is such a liberating thing to not have to worry about focus accuracy on mirrorless. I just threw the lens on my camera and started shooting…and got great results.

I also threw the RF 50mm F1.8 into the EOS R5 gauntlet with its 45 MP of resolution, and the lens emerged largely unscathed. Wide open contrast isn't amazing, and there is a surprising amount of vignette that is now part of the equation, but the lens is capable of producing very nice images with good detail and great bokeh even at wide apertures, and if you stop the lens down, it becomes very sharp.

Read the review at dustinabbott.net…
As usual the review comes with a huge set of sample pictures, comparison charts, and all the information you might want to know. Dustin's reviews are what I look for when I am about to purchase new gear. And for those who prefer to watch their reviews, Dustin Abbott provides a comprehensive video-review.
This is the full review:
And this is a more compact version of the review:
You can follow Dustin Abbott on Twitter, YouTube, or on his website.
More Canon RF 50mm f/1.8 STM review stuff are listed here. This lens is a no brainer for every EOS R owner.
At a glance:
RF-Mount Lens/Full-Frame Format
Aperture Range: f/1.8 to f/22
One Aspherical Element
Super Spectra Coating
STM Stepping AF Motor
Customizable Control Ring
Rounded 7-Blade Diaphragm
Canon RF 50mm f/1.8 STM:

America: B&H Photo, Adorama, Amazon USA, Amazon Canada, Canon Canada, Canon USA
Europe & UK: Amazon DE, Amazon UK, Amazon IT, Canon IT, WEX Photographic, Canon FR, Canon UK, Canon DE

Canon RF 50mm f/1.8 STM description :
Compact, lightweight, and close-focusing, the RF 35mm f/1.8 IS Macro STM from an essential lens, the Canon RF 50mm f/1.8 STM is a sleek normal-length prime offering a classic, versatile field of view and an especially compact design. An ideal lens for every day, walkaround shooting, this 50mm f/1.8 is characterized by its bright design for available light shooting and apt depth of field control. The optical design incorporates one aspherical element, which reduces spherical aberrations and distortion, and also sports a Super Spectra coating to minimize flare and ghosting for improved contrast and color accuracy. Also, an STM motor affords impressively quiet and smooth autofocus performance and full-time manual focus override. Additionally, a configurable Control Ring lets you adjust exposure settings, including ISO, aperture, and exposure compensation, from the lens itself.
Normal-length prime is designed for use with full-frame Canon RF-mount mirrorless digital cameras.
Bright f/1.8 maximum aperture suits working in difficult lighting conditions and also offers increased control over depth of field.
One precision-molded (PMo) aspherical element suppresses spherical aberrations and distortion for high sharpness and accurate subject rendering.
Super Spectra coating has been applied to individual elements to minimize ghosting and flare for greater contrast and color neutrality when working in strong lighting conditions.
STM stepping motor offers fast, quiet, smooth, and accurate autofocus performance that is ideal for video recording as well as still shooting.
Configurable Control Ring can be used to adjust a variety of exposure settings, including aperture, ISO, and exposure compensation.
Rounded seven-blade diaphragm contributes to a pleasing bokeh quality.