Canon Rumor: A New EOS M Camera This Summer?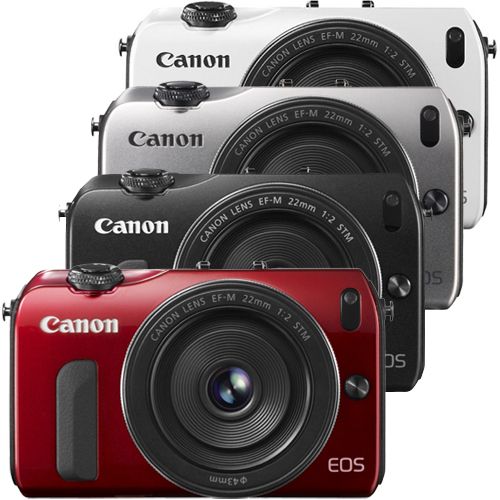 Latest Canon EOS M rumor. It could happen that Canon announces a new EOS M system camera during summer 2013, along with some new EF-M lenses. One of the lenses should be an 18-135mm zoom lens with compact size, the other a telephoto zoom lens (but no specs here).
The bad news: the rumor suggests that Canon considers the EOS M part of an entry level segment, hence there will be no new primes for the system.
Actually there is a very good EOS M deal going on on eBay. eBay seller bigvalueinc (>57000 ratings, 98.2% positive) has the Canon EOS M with the EF-M 22mm f/2 STM pancake lens on sale for $399 (click here). Free shipping. All four color option are available.
Note: This product is an imported model. It is completely identical to the USA model and is produced by the same factories. This product comes set in English as a standard, with USA connections, and English manuals. Imported models do not carry a USA manufacturer warranty card. Your purchase is covered by a BigValueInc store warranty which covers you for 1 Year. Please view below in our terms and conditions for details.
[via
CR]